HAZWOPER OSHA Partnership with UL EHS Sustainability
HAZWOPER-OSHA LLC is excited and privileged to partner with UL EHS Sustainability to provide our distinguished customers new and in-demand high-quality and well-planned training programs to meet your every requirement for OSHA training programs.
UL EHS Sustainability is a division of UL, the premier global independent safety science company that has championed progress for 120 years. As a trusted provider for health, safety, and training program content, this partnership enables HAZWOPER-OSHA to bring to our customers a robust range of online training programs in an effective learning environment offering greater convenience. Through UL's partner program, we are positioned to offer our customers uninterrupted access to over 1,400 online training course titles in various languages using a custom learning platform offering professional learning and advisory services.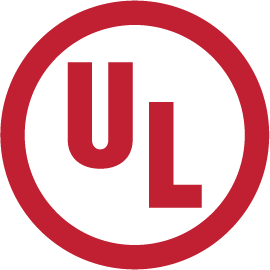 OSHA Authorized Outreach Online Training Programs
HAZWOPER-OSHA will currently bring to you the OSHA 10-Hour and 30-Hour Construction Industry and General Industry Training Courses leveraging UL EHS Sustainability's status as an OSHA authorized content provider for these online training courses.
To learn more about these online training programs, click here.
About UL EHS Sustainability
UL EHS Sustainability empowers organizations to protect the well-being of workers, reduce risk, improve productivity, enhance compliance, and drive measurable business improvement through its EHS, occupational health, environmental, supply chain, sustainability, learning, and corporate social responsibility platforms. UL's PURE Platform is dedicated to serving the needs of companies to accurately capture, manage, and report the sustainability and EHS information needed to drive performance across all business areas. More than 2,000 organizations in over 20 major industries, including construction, manufacturing, healthcare, and energy, trust UL's tools to meet their expanding corporate and employee needs.
Visit the UL EHS Sustainability website to learn more.
International Association for Continuing Education and Training (IACET)
UL EHS Sustainability is an IACET accredited training provider since 2007 (ID # 109818). This accreditation ensures that providers of continuing education and training programs offer high-quality educational programs by following the ANSI/IACET Standard for Continuing Education and Training through a rigorous accreditation process.