About HAZWOPER OSHA Training
We are a team of safety professionals and enthusiasts who are driven by a central mission: preserving lives. We develop and offer HAZWOPER, RCRA, OSHA, DOT, HAZMAT, MSHA and NFPA 70E safety training courses online, in traditional in-person onsite settings, as well as through virtual instructor-led sessions. Our goal is to aid employers in meeting their responsibilities by adhering to regulations set forth by OSHA, EPA, DOT, and other safety authorities.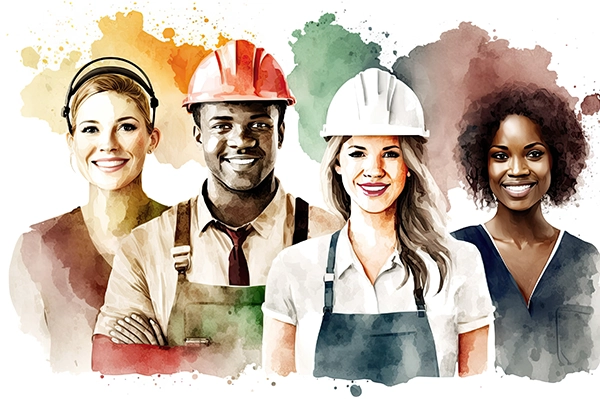 Our commitment extends to ensuring an exceptional customer journey for each and every client. This commitment is rooted in placing our clients' needs and concerns at the forefront of all our endeavors. What sets apart our safety training courses is our unwavering dedication to keeping learners engaged, presenting them with challenges, and furnishing them with substantial knowledge. Our training courses are meticulously designed to adhere to both current state and federal regulations. Moreover, our commitment to excellence has earned us exceptional ratings from respected entities such as the Better Business Bureau, Google, and other prominent organizations. It's worth noting that our courses have been trusted and utilized by esteemed institutions including the Federal Bureau of Investigation (FBI), the National Aeronautics and Space Administration (NASA), as well as numerous federal and local municipalities. These partnerships are a testament to our dedication to ensuring customer satisfaction and our willingness to exceed expectations.
Our team is composed of exceptionally qualified instructors who possess a wealth of experience and training in the realm of occupational safety and health. Their expertise spans a variety of subjects within the Environmental Health and Safety (EH&S) domain. At the helm, our senior leadership boasts over two decades of practical experience in Environmental Health & Safety. They are perpetually seeking innovative avenues to enhance the overall educational and training experience.
Feel free to connect with us should you have any inquiries regarding any safety training or workplace safety. Sharing knowledge is our passion, and we're here to assist!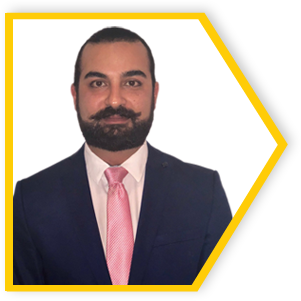 Arvin Amiran
Chief Executive Officer
Arvin holds a Bachelor of Science degree in Biochemistry and a Master's in Biotechnology. Over the last 15 years, he has held many leadership positions in various manufacturing and industrial organizations, and specializes in safety, quality, and compliance.

Mr. Amiran believes that "safety isn't expensive; it's priceless." He tirelessly advocates for workplace safety to remain at the core of each organization and a priority for leaders, regardless of the size and scale of the company. His extensive knowledge of State and Federal safety laws, OSHA, EPA, RCRA, MSHA, CHP & DOT, and hazardous materials regulations has enabled him to repeatedly implement safety programs of the highest caliber in multiple work environments, and he hopes that other companies will take advantage of HAZWOPER OSHA Training LLC to augment the level of their own workplace programs and protect the priceless safety of each and every employee.