No Risk Registration & Money Back Guarantee
30-Day Full Refund
Not sure whether you or your employees will be able to complete the purchased course? You can cancel a course for up to 30 days after purchase and we will give you a full refund. If you decide to cancel a course after 30 days of purchase, we will give you a credit for the full value paid which can be used to enroll for a different course with equal or lesser value. You can also choose the "Pay by Invoice" option at registration to make it even easier to finalize your plans later.
Note that you must provide notice of cancellation in order to receive a refund, credit your account, or to cancel the invoice.
Just call us at 1-866-429-6742 between 6:00 AM to 5:00 PM PST to notify us.
100% Money-Back Guarantee
At HAZWOPER OSHA we want you to know that your purchase is 100% risk free. We are confident enough in the strength of our training to offer a Money-Back Guarantee.
In the rare event that you are unsatisfied with the value of our training after completing a course, simplify notify us in writing at info@HAZWOPER-OSHA.com with a valid reason. We shall promptly refund your payment. Most refunds are returned via the original payment method. Please note that certain restrictions may apply, and some purchases may only be eligible for credit refunds.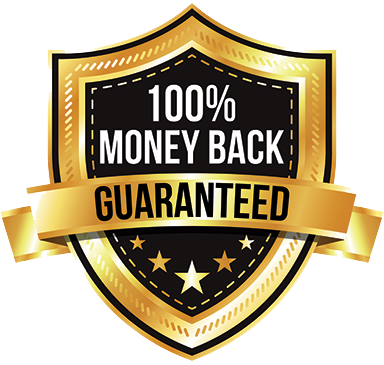 Further, no refund or credit will be issued for:
Course Completion: No refunds will be issued if 65% or more of the course material has been completed.
Certificate Issuance: No refunds will be issued once the certificate of completion has been issued.
Assessment Failure: No refunds will be granted if you fail to pass quizzes, final exams, or any other in-course assessment requirements within the specified number of attempts.
Identity Validation: No refunds will be granted if you fail to pass identity validation requirements, including the validation of state or government identification, security questions, or any other required methods as outlined in the course guidelines.
Time Limit: Refunds must be requested within 30 days of the purchase date.
Expedited processing or mailing of certificates is not eligible for a refund once the requested expedited service has been fulfilled as promised.
Requested refunds that are approved may take up to 10 business days to reflect in your account. Refunds will only be issued to the same payment method used during the initial purchase.
International Customers
Please note that our guarantee does not apply to international or overseas registrations. Payment for international and overseas students must be made prior to the start of the course, in U.S. dollars, and all course fees are non-refundable. Student substitutions can be freely made at any time prior to the start of the course.