Everyone has a fundamental right to safe & healthy working conditions, our goal is to make your workplace safer, healthier and more productive.
Here are 6 reasons why you should choose HAZWOPER OSHA Training for all your safety training and safety consultancy requirements:
Customized Solution
We provide a customized learning experience tailored to the specific needs of your organization. This feature distinguishes us from all other competitors.
All our courses cove­­r the strict OSHA guidelines, on top of that we allow employers to add their site-specific information and questions to our curriculum as well. This results in a more relevant and focused training to keep your workers safe in their specific environment.
If you're not completely satisfied with the quality and professionalism of our corporate training courses, we will REFUND YOUR MONEY IN FULL.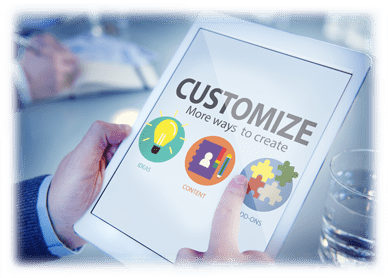 Our Experience
We employ highly qualified instructors with extensive training and experience in occupational safety and health. All our instructors are certified to teach several different subjects in the field of Environmental Health and Safety (EH&S), reinforced by years of experience, allowing them to function as subject matter experts in their respective fields. Our senior team has 20+ years of field experience in Environmental Health & Safety and are always looking for innovative ways to improve the education and training experience.
Our trainers also maintain contact with their professional areas of expertise, which is essential to improving our existing courseware and it also aides in the development of new ones. This point of contact with the real world also ensures that our instructors remain mindful of any changes, upgrades or new additions to federal and state regulations.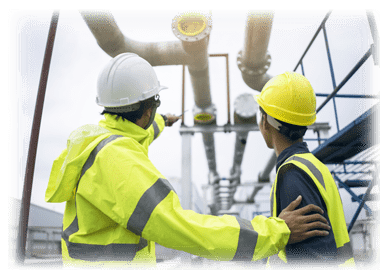 Workplace Safety A Top Priority
We firmly believe that workplace safety shouldn't just be a priority, it should be integral in the way a company does business. Safety is an essential precondition of how a business runs its day to day operations. It must be a fundamental component of businesses' operating culture. Safety, ultimately, is at the core of what they do.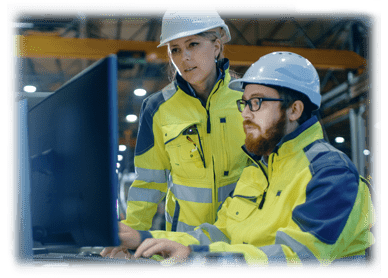 Uncompromised Standards
Not only does poor safety and health standards cost companies money, but good safety training pays dividends. Businesses with higher safety and health standards are more successful and more sustainable.
The economic advantages of good safety training for businesses large and small are significant. We follow and encourage clients to understand the key benefits of good workplace safety and health:
Improves workers' productivity
Reduces compensation payments­­­
Cuts down on absenteeism
Meets the requirements of public and private sector contractors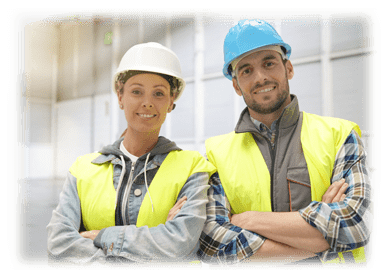 Thirst for Improvement
We thirst for learning and improvement in everything that we do. We do not take for granted our team and our clients, to us 'just good enough' never is. We are eager to stay ahead of our competitors and to ensure that we are always improving all aspects of our organization.
Our team and clients are encouraged to share their thoughts and ideas about how we can improve our organization at any time. We keep a keen eye on OSHA regulation changes and actively ensure that our organization remains a great place to work and a great organization with success for years to come.
We understand that it takes more than solid content to make education and training successful: we must keep the learners engaged! To this end, we include animations, videos and interactive exercises within each course, providing multiple opportunities to listen, watch, and interact with the information, not just stare at text on a screen. This makes our programs appealing to audiences of all ages and abilities.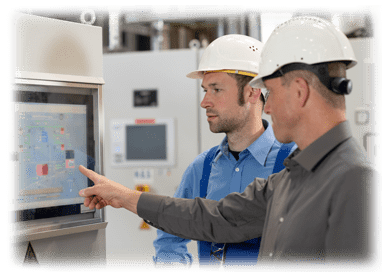 Flexibility and Clients First
We thrive to provide first class customer experiences every time. Our team puts the interests and needs of our clients first in everything that we do. Often, we fly our personnel around US to meet the needs of our clients at short notice. We will take the time to learn your organization, your safety procedures and your equipment. We tailor our training delivery directly per your requirements and OSHA guidelines.
We educate clients that hazards are pervasive to every organization and industry, whether big or small, and it is essential for an organization to make provisions for safety training for their workers and to update the safety programs and norms on a regular basis.