Do you need to integrate OSHA, DOT Hazmat, and RCRA training courses into your company's Learning Management System (LMS)?
We are experienced in developing customized SCORM packages to match your training needs. At HAZWOPER OSHA Training, our aim is to assist employers in their endeavor to safeguard their employees' health and safety while at the workplace. To meet this goal, our team of experts are ready and willing to help convert our online training courses into a SCORM package that will enable you to train your employees using your company's LMS, making training accessible to all and hassle-free.

Seamless Integration
Hassle-free easy integration to existing LMS or your corporate intranet's learning module!

Great Value for Money
Are you training a large employee cadre? SCORM-compatible files for online training or your local internet-enabled LMS is the answer.

Flexible Training
Train your employees at any time convenient to your organization.
Email (info@hazwoper-osha.com) or call (1-866-429-6742) us with the:
Course(s) of your choice; and
Number of employees expected to be trained.
And we shall get back to you with a quotation within 24 Hours!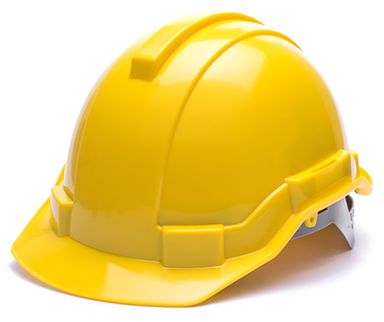 Benefits of using HAZWOPER OSHA Training SCORM Packages

Can be integrated within any LMS or your corporate intranet provided it is SCORM compatible.

The OSHA, DOT, and RCRA online safety training content can be customized to suit your specific organizational needs.

A single safety training course can be tailored to meet the training requirements of different categories of employees depending on their work and job tasks.

Financial savings when training a large employee base.
About Our Safety Training Courses

User-friendly

Fully narrated

Interactive

Incorporates modern learning methodologies

Use of modules and lessons to make learning a logical progression

Includes lesson quizzes for quick revisions

Has a final exam

Provides a course completion certificate in PDF format
More About HAZWOPER OSHA SCORM Packages

What is SCORM?
SCORM means Shareable Content Object Reference Model. SCORM is a suite of technical standards used to develop our safety training courses to make them compatible with any e-learning software system. By using SCORM standards, our OSHA, HAZWOPER, and DOT-compliant training courses can be seamlessly integrated into your SCORM-compliant in-house Learning Management System (LMS).

Mobile-friendly SCORM training courses
All of our OSHA and DOT safety training courses are developed to be mobile-friendly. Thus, our SCORM packages are also mobile-friendly. However, the ability of employees to take the training course on a mobile device is dependent on how your organization's LMS works.

Assigning courses, checking training progress, and viewing reports when using SCORM packages
This depends on the features of your LMS. If your LMS allows you to assign safety training courses, check the training progress of employees, view reports, and/or download safety training certificates, then you will be able to do all these actions.

How SCORM training course work?
The SCORM-compliant training courses would work similarly to the training courses in our HAZWOPER OSHA media player. All you have to do is purchase any of our SCORM compatible safety training courses and simply upload them to your organization's LMS, provided it is SCORM-compliant. Your staff can then log in and take the training without having to register with another training platform.

Receiving SCORM files
Once you confirm your order, we will create the files with any customizations as per the agreed time frame and share the link for you to download the SCORM package after which you can upload the files to your system.
Why Partner with Us?

Relevant Course Content
We make sure our safety training courses are up-to-date and interactive enabling a personalized, user-focused experience from start to finish. We periodically update content and add new videos, graphics, and animations to make user experience fresh, interesting, and as lively as possible.

Exceed Mandated Training Requirements
Safety training is mandatory and must meet federal and state regulations. By providing your employees with safety training courses developed by us, you will not only meet but exceed the training requirements as set forth by OSHA and DOT standards, making you a very responsible employer.

A Library of Training Courses
Our safety training courses are developed by OSHA authorized outreach trainers and are compliant with OSHA, HAZWOPER, RCRA, and DOT regulations. You can choose one or a combination of courses and we will make them into SCORM packages for your use.
Frequently Asked Questions