Top 7 OSHA Myths Busted (And The Truth Behind Them)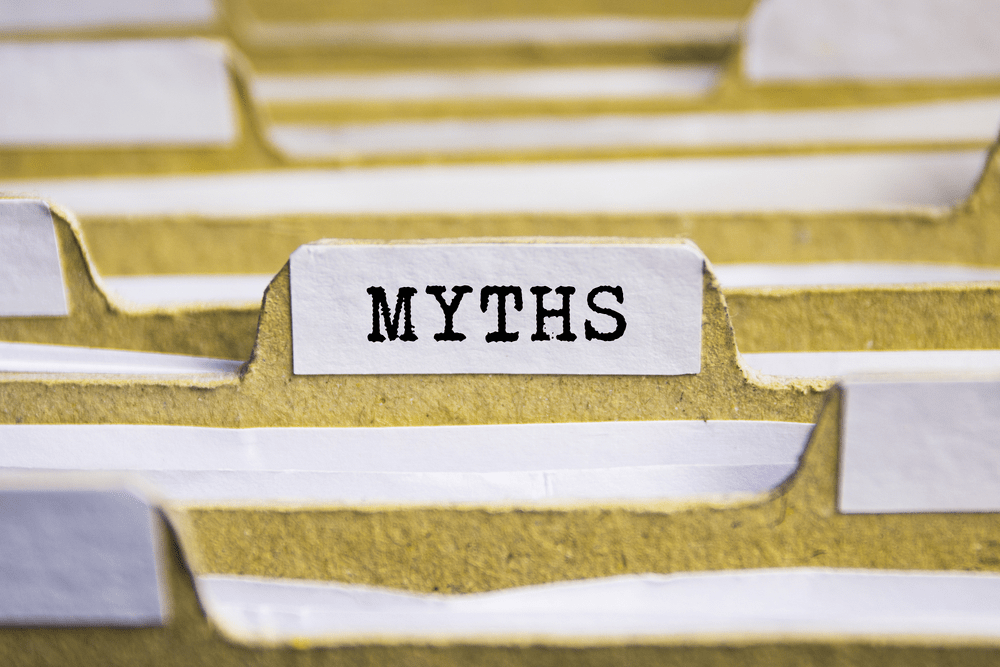 Every year numerous companies enroll in OSHA courses to learn the best safety practices to prevent workplace disasters. While there are many OSHA training courses available, the misconceptions surrounding them and OSHA, in general, are just as much.
It's thus essential for candidates or employers to know these myths for knowing them can help you clarify certain doubts and misconceptions about OSHA.
Here are some important myths you should know about.
Myth #1: OSHA Commonly Shuts Down Worksites
First and foremost, it depends on the hazard. While OSHA can technically shut down or order the arrest, the probability relies on very specific circumstances. Total shutdowns rarely happen and usually need a court order. If there is a life-or-death situation, OSHA can order a shutdown of the worksite but up until the problem is fixed.
In case of a disaster, OSHA will normally shut down the piece of equipment that caused the injury but not the entire operation (unless a potentially dangerous situation exists.)
The possibility of OSHA initiating arrests during or after a facility inspection is also unlikely to happen. That's because OSHA is required to hand over cases of suspects directly to the U.S. Department of Justice and the authority itself doesn't have to make arrests.
Myth #2: Upon Inspection, The OSHA Agency Cites You For Anything It Finds Wrong
This is a common myth known to employers and employees. We must understand that the Federal Mandate for OSHA makes it compulsory to not just enforce regulations but additionally offer training and assistance to companies. This is to help them promote a safer workplace that is compliant with the OSHA act.
The key thing to note here is that the agency doesn't cite you without finding anything wrong. Under the General Duty Clause, if an OSHA inspector has to cite you then the inspector must verify the existence of a hazard and that no other safety standard is present. The clause simply requires you to remove any known risky hazards that might lead to injury or death of your employees.
On the other hand, if the hazard found is serious then the agency will cite you.
Myth #3: You Can Get OSHA Certification for All OSHA Courses
It's vital to understand that not all OSHA courses offer certification. While students undertaking online training are granted a completion certificate, certification is not awarded for courses within the Outreach Training Program like the OSHA 10 Hour Construction and General Industry. For such courses, participants earn an OSHA's United States Department of Labor (DOL) wallet card upon completion.
Employers simply ask for an OSHA DOL wallet card from employees who've enrolled for the Outreach Training Program to meet their workplace safety requirements.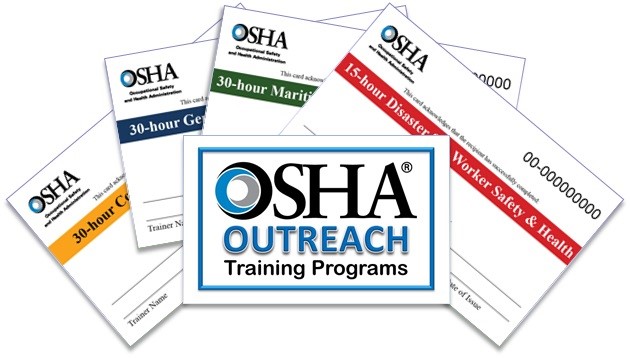 Myth #4: Meeting OSHA Compliance in a Workplace Simply Makes it Safer
While OSHA plays a huge role in promoting safer workplaces, just by making your workplace OSHA compliant for the sake of it doesn't always guarantee the safety of your employees. You also have to proactively get involved in maintaining the safety of your workplace.
For instance, OSHA's General Duty Clause can hold you responsible for not preventing a hazard you identified as dangerous but wasn't particularly laid out by the law.
Companies serious about safety will use OSHA's standards as a foundation and build upon them to make their workplace even more safe and secure.
Myth #5: Training Courses are Offered Directly by OSHA
Yet another common myth surrounding OSHA training, many happen to believe that OSHA itself provides the safety training courses.
OSHA, however, doesn't host direct classroom courses or online ones. Instead, OSHA authorized trainers to do the job by training managers and workers from different industries on workplace safety topics.
The trainers at HAZWOPER-OSHA are authorized in numerous workplace safety and health topics. Not only that, but our training programs are also frequently updated and follow strict OSHA guidelines which ensure top safety standards for each course provided.
Myth #6: It's Compulsory to Take OSHA Courses In-Person
Except for a small part of the HAZWOPER training which is conducted by the employer at the worksite due to being hands-on, OSHA courses don't require you to be physically present.
Most OSHA courses, like ours, can be taken online, allowing you to study and complete them at your pace. To make it easier and to balance your work and personal life, we've made our online OSHA courses available for both computer and mobile devices like tablets and smartphones. Every lesson is narrated by professional instructors which gives you a one-to-one experience.
Myth #7: As Per OSHA Standards, Powered Industrial Lift Operators Need to Carry a "Driver's License."
As per OSHA's Operator Training requirements, the employer has to validate that each operator has been properly trained.
It's stated in the rule that the certification has to contain the name of the operator, the training date, the date of the evaluation, and also the evaluator's identification.
That being said, there is no mention of the requirement of a driver's license.
Final Thoughts
As you can see there are plenty of common myths that revolve around OSHA training as well as general safety rules and regulations. Busting them at the earliest is important and helps you clarify severe misconceptions about OSHA training and the agency itself.
We hope busting these top myths will help you understand OSHA standards in a much better way.
Speaking of OSHA training, if you're on the lookout for an OSHA-certified safety training course for your employees, we've got you covered. We offer professionally-narrated HAZWOPER OSHA courses like the HAZWOPER 40 Hour, HAZWOPER 24 Hour, and HAZWOPER 8 Hour Refresher to help you promote safety at your workplace.
Enroll today and make your workplace OSHA-compliant. For more information, feel free to reach out to us.