Air Monitoring: An Effective Method to Safeguard Employees
from Exposure to Airborne Contaminants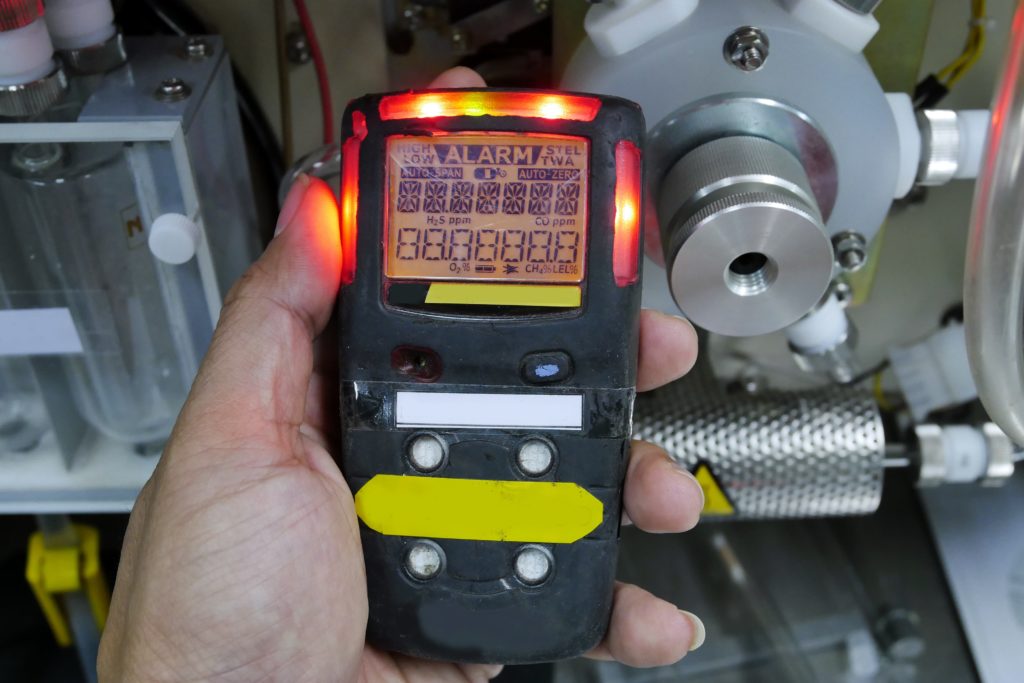 Many airborne contaminants including hazardous gases, airborne toxins, and other airborne pathogens are present in our surrounding environments. When such airborne toxins, chemicals, and pathogens are inhaled by workers, they are a threat to worker safety and health in both the short- and long terms. Depending on the harmful effects of these airborne contaminants on people, just one inhalation may be enough to adversely impact an individual's good health. Workers in the construction industry are, however, exposed to a range of chemicals and other hazardous materials which they may inhale on a regular and continuous basis, while workers employed in hazardous waste operations (HAZWOPER) are also exposed to toxic concentrations of various hazardous vapors and gases over a longer duration. Such long-term exposure to hazardous air pollutants can often lead to a severe negative impact on human health. Hence, it is imperative that employers have methodologies to detect and monitor air quality standards to identify the existence of contaminants in the atmosphere and evaluate methods to safeguard employees in the workplace.
Importance of Air Monitoring
Air monitoring is important in the workplace as it allows employers to decide on workplace methods and processes to ensure worker safety and health.
Demarcate areas where protection is needed due to bad air quality.
Provide the right type of personal protective equipment to workers.
Evaluate potential health effects from worker exposure.
Determine the need for specific medical monitoring.
From a human health and safety perspective, air quality monitoring is important due to the exposure of workers through inhalation, which is breathing contaminated air, and contact with the skin and eyes. Such exposure leads to myriad diseases and illnesses that can have short to long-term negative impacts on an individual's health. These health problems can range from something as simple as a skin rash or a throat irritation to something more serious such as a lung infection, a cardiovascular disease, or even result in asthma and other respiratory illnesses.
Air Monitoring Methods
There are two main approaches to air monitoring available to employers:
Direct-Reading Instruments - These instruments are either installed at a worksite to carry out standard air emission readings at specific times for a specific place or are portable devices that can be carried by workers when they work in a specific worksite.
Laboratory Analysis – As direct-reading instruments may not always give very accurate results and may be unable to detect hazardous air emissions at very low levels, laboratory analysis is used to test air quality from collected air samples.
Employers can choose between two sampling methods to test the worksite atmosphere—area sampling and personal sampling.
Area sampling is where a particular section or work area of the worksite is tested for air quality at pre-determined and regular intervals. This helps to ensure the selected area remains within safe limits or is free from toxicity.
Personal sampling is where an individual collects air samples from the space surrounding his/her breathing zone.
Either of the methods is acceptable by OSHA and the employer is expected to choose the right methods to suit the worksite and the type of work being done.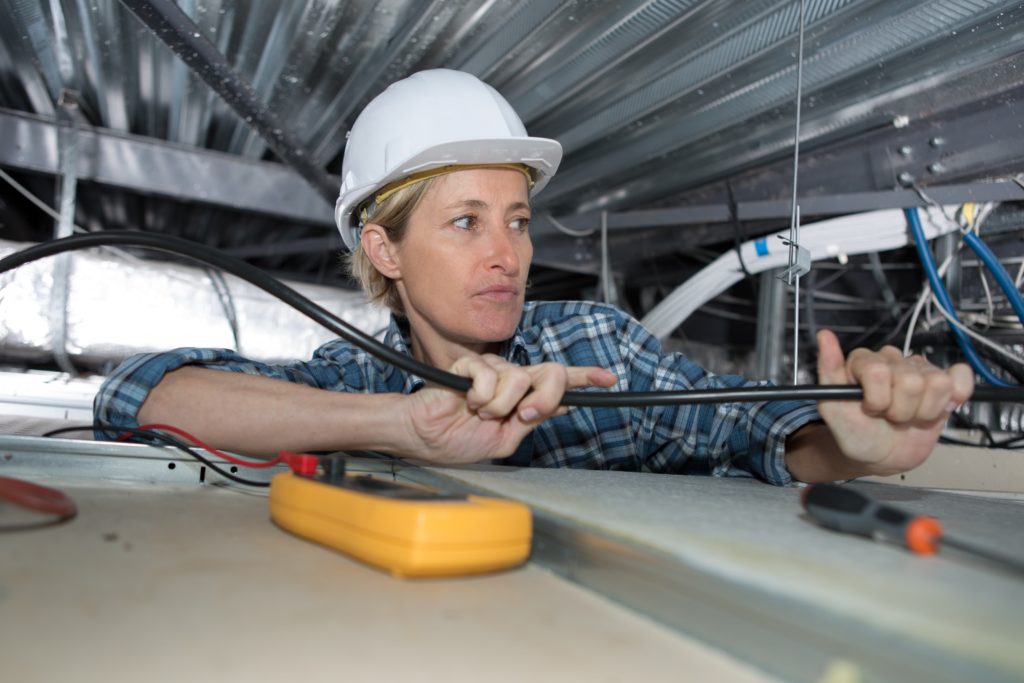 Air Monitoring Equipment
Once the air monitoring method is decided, then the employer must decide on the appropriate type of instrument to be used to measure the air ambiance in the vicinity. Today there are a plethora of air monitoring instruments, many of which are electronic detectors, available for discovering hazards in the air and determining the air quality and safety for people. These instruments fall within the category of Direct-Reading Instruments as explained above. There are three types of direct-reading instruments.
Oxygen Availability Monitors (for example an oxygen meter)
Combustibility Monitors (for example Combustible Gas Indicators (CGI))
Toxic Atmosphere Monitors (for example Colorimetric Indicator Tubes or aerosol monitors)
The choice of air monitoring equipment must be decided based on the distinct types of work, the contaminant being detected and monitories, and worksite requirements. For instance, the instrument(s) used to test air quality in a confined space would be different from the device(s) used to check and monitor air quality in a facility that deals with hazardous materials. Whatever, the instrument used, it must be efficient, reliable, easy to operate, provide accurate readings, and safe to use in rugged and hazardous areas. Furthermore, these air monitoring equipment must also conform to the calibration and regulatory requirements as set out by authorities such as OSHA, the American Conference of Governmental Industrial Hygienists (ACGIH), NIOSH, and the EPA.
In fact, the EPA is dedicated to air quality research, the improvement and development of methods and techniques used for monitoring air quality, as well as research and improve the devices and other tools to measure and monitor air quality and evaluate air emissions. For more information refer to the EPA's Air Research webpage.
Occupational Exposure Limits
There are different Occupational Exposure Limits (OEL) for different types of airborne toxins by different regulatory bodies. Some of the more common air pollutants are nitrogen oxide, sulfur dioxide, and carbon monoxide. Workers employed by the general industry, mining, construction, and hazardous waste operations are exposed to more harmful airborne toxic substances such as hydrogen sulfide, formaldehyde, acrolein, benzene, naphthalene, arsenic, and other such hazardous airborne toxins while at work.
These are the OELs set by different regulatory authorities:
OSHA set OELs: OSHA sets Permissible Exposure Limits (PEL) in terms of ceiling limits, Time-Weighted Averages (TWA), and Short-Term Exposure Limits (STEL).
ACGIH set OELs: Threshold Limit Values (TLV).
NIOSH set OELs: Recommended Exposure Limit (REL).
Training Workers to Understand the Importance of Air Monitoring
While many employers may set up and implement extensive air monitoring systems to safeguard workers as required by OSHA, they must also train workers to detect and monitor the air for pollutants. This is especially true for workers, known as high-risk workers, who are continuously exposed to airborne toxins and gases due to their work tasks and proximity to hazardous substances over a prolonged period. As such, OSHA has mandated training to be given to such Hazardous Waste Operations and Emergency Response (HAZWOPER) workers. We provide such training as online HAZWOPER courses, on-site instructor training classroom style, and virtual instructor-led training classes via an audio/visual platform. The OSHA 40 Hour HAZWOPER Training has an entire module with six lessons dedicated to air monitoring while the OSHA 24 Hour HAZWOPER Training has one module with five lessons dedicated to air monitoring. The OSHA 8 Hour HAZWOPER Refresher Training has dedicated five lessons to air monitoring.
Employees of RCRA Permitted Treatment, Storage, and Disposal (TSD) facilities are also expected to understand air monitoring. As such, the OSHA 24 Hour TSDF Operations Online Training has four lessons dedicated to air monitoring as does the OSHA 8 Hour TSDF Operations Refresher Online Training.
Employees who are exposed to Hydrogen Sulfide must also be given training on air monitoring, as should workers working in confined spaces such as underground tunnels, tanks, mining operations, water supply towers, manholes, and even aircraft wings.
In Conclusion
Employers must understand that exposure to airborne contaminants deserves as much attention as exposure to other types of hazards and toxins in the workplace. Thus, air monitoring should be an essential part of worker health and safety programs and plans. Employers must gather information during initial site characterization and undertake air quality assessment. Worker training on air monitoring is equally important, especially for those who work in confined spaces, with hazardous materials, and in areas where air contamination is prevalent. Workers employed in other fields where emission monitoring, monitoring of ambient air quality, and air pollution regulations must be strictly adhered to also require adequate training in air monitoring.
Reference
OSHA ,NIOSH, USCG, & EPA. (1985). Hazardous Waste: Occupational Safety & Health Guidance Manual for Hazardous Waste Site Activities. Publication. Website. https://www.osha.gov/sites/default/files/publications/all-in-one.pdf