What is HAZWOPER and What is its Purpose?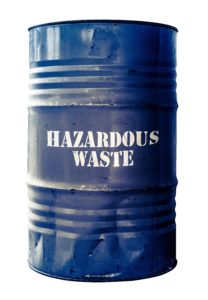 Many people have heard of HAZWOPER, and others are excessively familiar with the term as they use it all the time. HAZWOPER is the acronym used for Hazardous Waste Operations and Emergency Rescue. It is a set of rules and regulations which have been developed and implemented by the Occupational Safety and Health Administration (OSHA) under legislation enacted by congress to safeguard the health of workers working in and exposed to hazardous substances in their workplace.
So, what exactly is HAZWOPER all about, what does it mean for employees, and what is its exact purpose?
Let us help you unravel all that is HAZWOPER and better understand its background and purpose.
HAZWOPER Definition
Let us start with the definition. HAZWOPER is the short form used for Hazardous Waste Operations and Emergency Rescue. Through the HAZWOPER standards, OSHA regulates all hazardous waste operations and emergency services in the United States and its territories. The idea behind the HAZWOPER standard is to regulate the operations and activities of workers employed by hazardous waste operators and emergency rescue service organizations. Thus, the HAZWOPER standards enable workers to adopt proper and appropriate procedures to safely handle, store, transport, cleanup, and dispose of hazardous materials that they may work with as part of their job responsibilities.
Development of the HAZWOPER Standard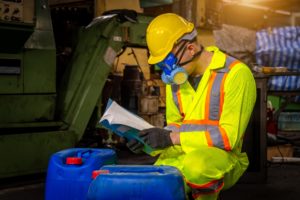 OSHA was formed under the Occupational Safety and Health (OSH) Act after President Richard Nixon signed it into law in 1970. The predominant purpose of OSHA was to propagate and administer health and safety guidelines and standards to protect employees while at work.
To fulfill this purpose and to address the need to safeguard workers employed in various industries, as well as worker exposure to countless hazards in the workplace, OSHA segregated its regulatory standards into four broad categories.
These are:
General Industry – covered under 29 Code of Federal Regulations (CFR) 1910);
Construction Industry – covered under 29 CFR 1926;
Maritime Industry (shipyards, marine terminals, longshoring) – covered under 29 CFR 1915 to 1919); and
Agriculture Industry – covered under 29 CFR 1928.
As time went by, OSHA continued to develop and implement standards to meet the needs under the OSH Act and to fulfill its organizational directives.
Then, in 1986, when President Reagan signed into law the Superfund Amendments and Reauthorization Act of 1986 (SARA), OSHA was required to develop, implement, and monitor regulations aimed at protecting employees engaged in Hazardous Waste Operations and Emergency Response (HAZWOPER). This brought about the development of the HAZWOPER standard.

SARA also was relevant to the Environmental Protection Agency (EPA), and congress required the EPA to develop regulations aligned to the OSHA HAZWOPER standard. Thus, where there is no state-approved OSHA Plan, employers are required to follow the EPA HAZWOPER regulations to protect their workers from injury and illness prevalent due to hazardous material usage in the workplace.

Today, OSHA has several regulatory standards dedicated to different work aspects and associated hazard exposures that workers may possibly encounter while fulfilling their job tasks. In instances where hazards are present in the workplace, but no specific regulatory standard addresses these hazards, OSHA advocated following the General Duty Clause.
The HAZWOPER Standards
OSHA's initial proposed HAZWOPER standard was introduced in 1987 and covered under 52 Federal Register (FR) 29620. The final HAZWOPER standard was published in 1989 under 54 FR 9294-9336. OSHA's HAZWOPER standard became effective on March 6, 1990, covered under 29 CFR 1926.65 and 29 CFR 1910.120 for the construction and general industry categories, respectively. It is worth noting that both standards are identical and aim to effectively protect workers when handling hazardous substances.
Organizations/Employers Covered by the HAZWOPER Standard
According to the section on the HAZWOPER standard on the OSHA website, the HAZWOPER standard covers employers performing the following general categories of work operations:
Hazardous waste site cleanup operations;
Operations involving hazardous waste conducted at treatment, storage, and disposal (TSD) facilities; and
Emergency response operations involving hazardous substance releases. (OSHA, n.d).
Key Elements of the HAZWOPER Standard
The HAZWOPER standard uses distinct and specific language to specify its requirements that employers are required to strictly adhere to. The following are the key elements that form the HAZWOPER standard:
Site Analysis – to be performed to ascertain the existence and scope of any hazards at a worksite.
Medical Surveillance – employees must be given both pre-employment and post-employment medical evaluations. Employees working in the longer term with hazardous materials must also be sent for medical evaluation at periodic intervals. This is especially important when workers are required to wear respirators to protect against toxins and other air contaminants at the worksite.
Implementation of the Hierarchy of Controls – Elimination, Substitution, Engineering Controls, Administrative Controls, Work Practice Controls, and use of personal protective equipment (PPE).
Air Monitoring – both area and personal air monitoring to be done before work begins, while work is ongoing, and during and after cleanup of a hazardous waste site.
Decontamination Procedures – decontamination procedures are to be strictly followed when workers wear PPE to carry out work tasks at the worksite.
Emergency Response Plans – employers must have an emergency response plan in place and ensure workers are aware of the relevant information so that they can act accordingly in case of an emergency.
Informational Programs for employees – such as regular meetings and access to hazard-related documents such as safety data sheets (SDSs), health and safety plans, etc.
Training to be given to Employees.
HAZWOPER Training Requirements
Training employees is a critical element of the HAZWOPER standard. The standard has set different training levels for employees involved in various occupations at hazardous waste sites and for different exposure levels. In total, OSHA has developed 18 training programs and segregated these HAZWOPER training programs into three main levels. The employee training covers both onsite and online training.
Section (E) Training covers training for general site workers engaged in operations conducted at hazardous waste sites that may or may not expose them to hazardous substances.
Section (P) Training covers training for workers engaged in certain hazardous waste operations conducted under the RCRA and at treatment, storage, and disposal (TSD) facilities.
Section (Q) Training covers training for workers engaged in emergency response operations for release of, or substantial threat of release of, hazardous substances without regard to the location of the hazard.
For more details on the HAZWOPER training requirements, read our blog titled HAZMAT and HAZWOPER: What is the Difference?
Who Needs HAZWOPER Training?
Any employee working with hazardous substances, whether on a permanent or temporary basis, and engaged in work operations where they handle, store, treat, or dispose of hazardous materials should be given HAZWOPER training. Workers who may be exposed to, or potentially exposed to, hazardous substances should also be given adequate training by employers. Workers exposed to contaminated substances at hazardous waste sites that exceed the Permissible Exposure Limits (PELs) and wear the appropriate personal protective equipment (PPE) must also be provided with HAWOPER training.
For more details refer to the HAZWOPER standard on training.
Training Offered by HAZWOPER-OSHA for Workers to Become HAZWOPER Certified
The following training courses are offered by us:
Section (e) training programs - the OSHA 40-Hour HAZWOPER initial training, the OSHA 24-Hour HAZWOPER initial training, and the OSHA 8-Hour HAZWOPER refresher training.
We also offer both Section (p) training courses - the OSHA 24-Hour HAZWOPER – RCRA TSD Operations Training and the OSHA 8-Hour HAZWOPER Annual Refresher – RCRA TSD Operations Training.
Enroll in the HAZWOPER Section (e) or HAZWOPER Section (p) training courses today to safeguard your employees while on the worksite. Choose the training course that most suits your training needs. We offer this training in three formats - online training, in-person on-site group training, and virtual instructor-led training (ILT).
Reference:
OSHA. (n.d). Hazardous Waste Operations and Emergency Response (HAZWOPER). Background. Website. https://www.osha.gov/emergency-preparedness/hazardous-waste-operations