The Fundamentals of Workplace Injuries - An Essential Read!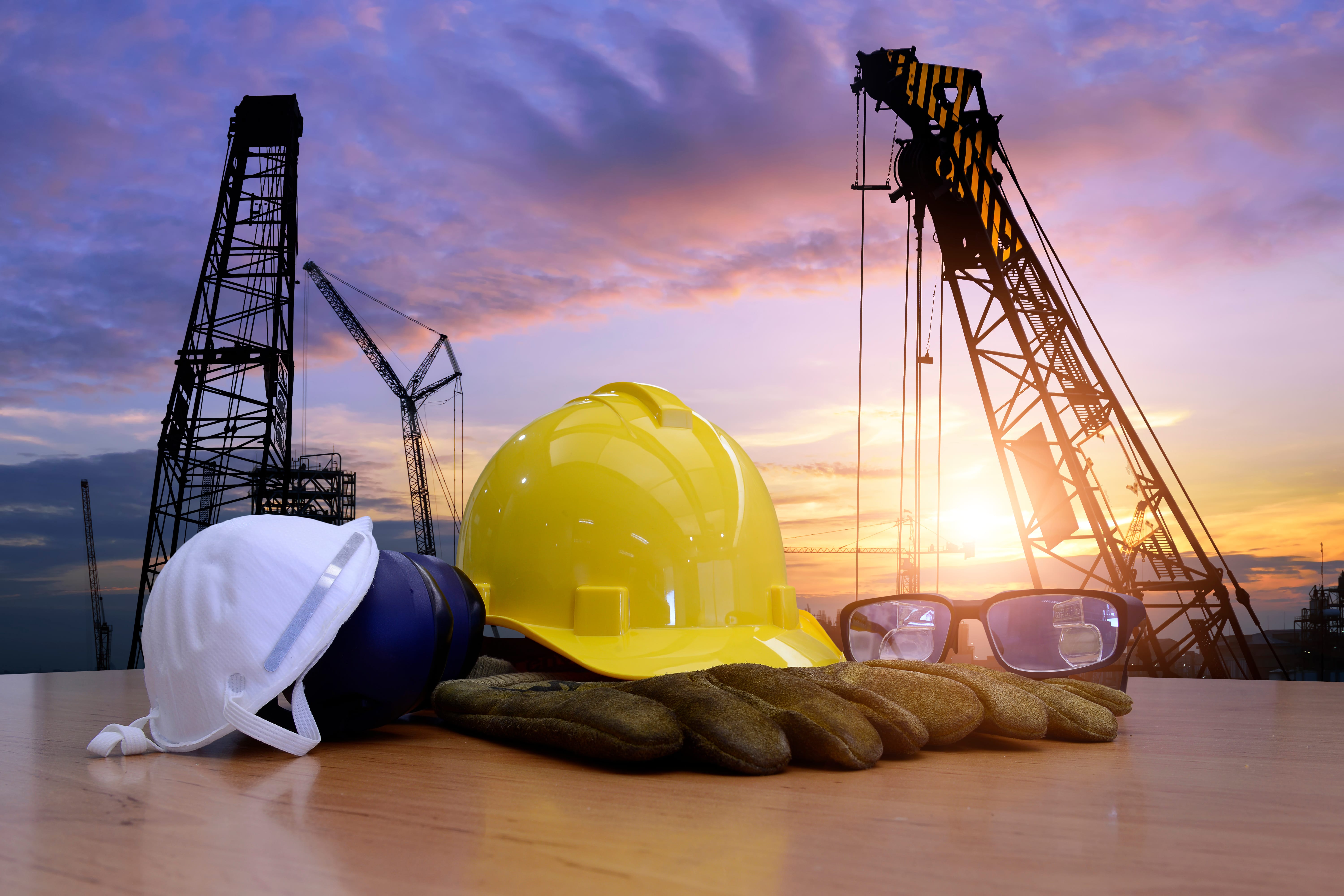 Workplace safety is of paramount importance as it plays a vital role in the well-being of employees, reduces occurrences of accidents and worker injuries, and supports organizational success.
Injuries and illnesses cause physical pain, emotional stress, and financial problems for affected employees and their families. From an employer perspective, occurrences of accidents and injuries at the workplace can lead to increased absenteeism, higher healthcare and insurance costs, and worker compensation claims. Workplace injuries and accidents also have a negative impact on organizational reputation and productivity, and resultantly on the bottom line of a company. Additionally, employers will also be vulnerable to penalties by regulators such as the Occupational Health and Safety Administration (OSHA), and possible litigation.
When an employer invests wisely toward a safe and secure workplace, such efforts help raise employee morale and the standing of the employer, while positively impacting productivity, job satisfaction, and the corporate brand. In the long run, organizations also gain financial benefits from sound safety programs at the workplace. Aside from these reasons, employers have a legal and ethical responsibility to ensure employees work in a safe environment, where every effort to reduce or eliminate risks of injury and accidents has been made.
Carelessness Can Cost a Life!
Workplace injuries are very common in the United States. According to the Bureau of Labor Statistics (BLS), in 2021, 2.6 million non-fatal workplace injuries were recorded countrywide. Many workplace injuries, due to their severity, often result in death. Sadly, as reported by the BLS, workplace injuries resulted in 5,190 fatalities in the United States in 2021 which was 8.9% higher than reported in 2020. Such statistics bear testament to gaps in implementing and following safety protocols and practices, both by the employer and employee.
If employers and organizations need more reasons to develop and execute a comprehensive workplace safety plan to minimize worker injuries – then know that employees have a right to report workplace hazards to OSHA. Such complaints can lead to OSHA inspections and investigations disrupting operations and having a negative impact on employees and other stakeholders.
Did You Know?
OSHA has enacted a whistleblower protection program to safeguard employees from retaliation if they report any safety hazards at the workplace or violations of OSHA standards or other regulations by their employers.
We can therefore surmise that providing a safe work environment for employees is a fundamental responsibility of employers irrespective of the size of the organization and length of employment.
Understand Workplace Hazards to Minimize Worker Injuries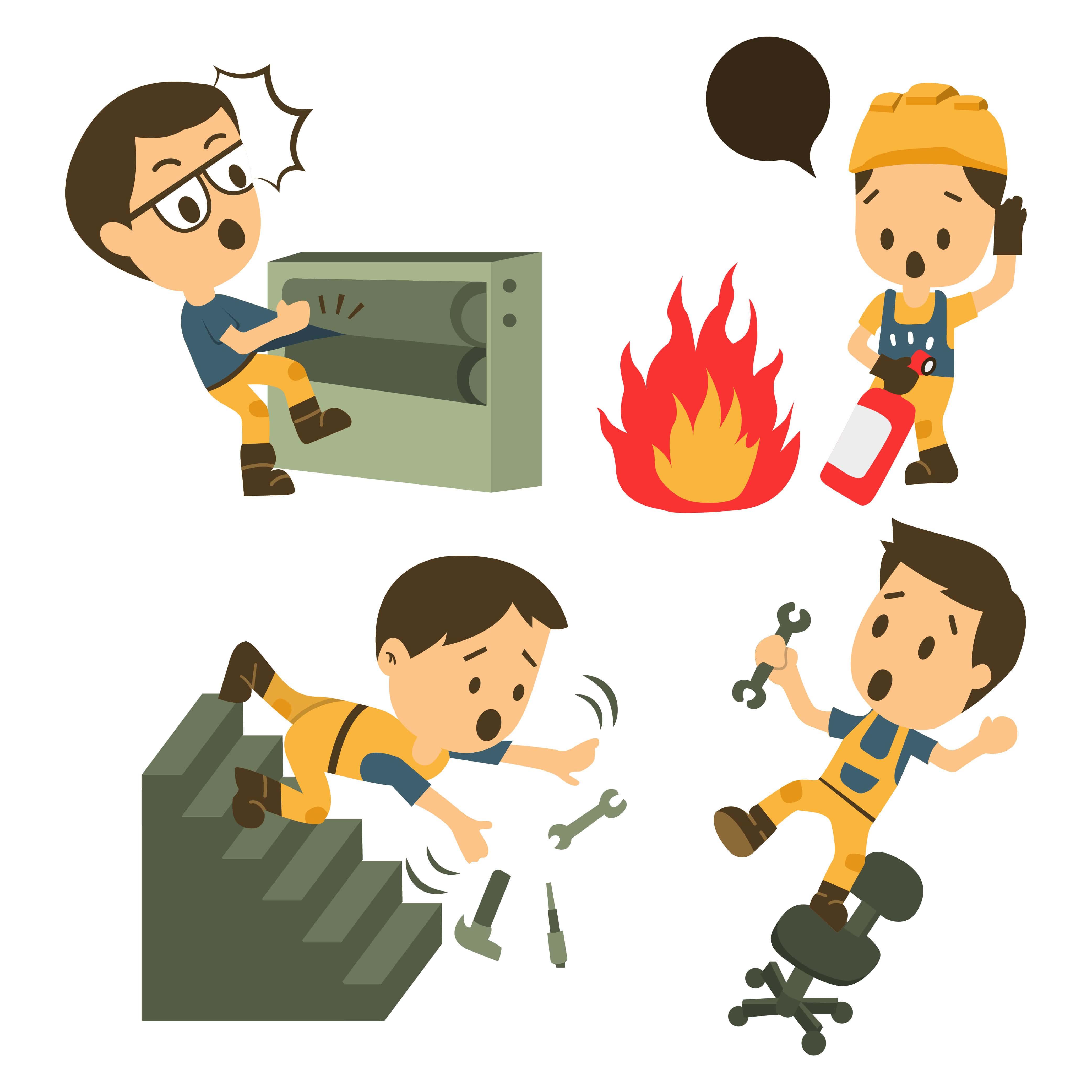 Workplace injuries can occur anywhere at any time, in small and large organizations, in office or factory settings, and across industries, inside buildings, or outdoors. In some situations, such as hazardous waste operations, working at excavation sites, doing various construction-related tasks, mining operations, and during the transportation of hazmat, the risks of accidents and injury to workers are much higher as are the procedures that must be followed for their safety.
Injuries can also materialize when all precautions have been taken, however, emphasizing safe work practices, and communicating them to employees is vital for success. To do this, employers and employees must understand the major causes of injuries at their workplace and the methods of reducing or eliminating the hazards that cause them.
Being aware today of how injuries occur, will result in creating a safer workplace for tomorrow.
The 6 Main Causes of Workplace Injuries and How to Overcome Them
Let's discuss some common causes of workplace injuries and the basics of how to reduce injury occurrences.
Excessive Exertion

LIFTING HEAVY OBJECTS

AWKWARD POSTURES

These injuries occur when a person applies too much force while handling or carrying objects. These injuries may be caused by lifting or carrying heavy loads, repetitive motions, discomfiting postures, and inadequate rest breaks.

Such injuries are common in manufacturing, construction, and healthcare industries, where employees must lift, carry, or move heavy objects or equipment. Examples of excessive exertion injuries are sprains and strains of the neck, back, or other parts of the body. Over-exertion may result in hernias and other more serious internal injuries.

Employers must teach employees safe lifting and carrying techniques, make available equipment to assist with heavy lifting, and encourage good ergonomics while fulfilling work tasks.

Hit by an Object

IMMOVABLE MACHINERY

MOVABLE TOOLS / EQUIPMENT

A worker can be hit by an object, equipment, or tool in a variety of occupations, including carrying out work tasks in the construction, manufacturing, or transportation sectors. This hazard can cause head injuries, fractures, and even amputations.

Such injuries occur when workers are struck by moving vehicles or tools; or when they collide with immovable heavy equipment, as well as working in areas where objects may fall from a higher level (for example, scaffolding).

Struck-by-object injuries can be prevented by the installation of toe boards, and ensuring employees wear appropriate personal protective equipment (PPE) such as hard hats.

Falls, Slips, and Trips

It is not necessary that a person only gets injured when falling from an elevated surface, such as a ladder or scaffold. Workplace injuries also occur by slipping or falling on the same level due to a wet floor, uneven walking path, or an area with insufficient lighting.

Employees working at heights or using ladders are more susceptible to fall injuries. However, the severity of the injury depends on two variables: (1) the height of the fall, and (2) the surface on which the person lands.

Falling from a height of more than 10 feet (3.1 meters) is considered high risk, and OSHA requires specific safeguards such as a personal fall arrest system or the installation of guardrails (or both) to safeguard employees from falling to a lower level. Over time, the construction, manufacturing, and healthcare industries have often reported injuries from falls, trips, and slips, resulting in sprains, strains, broken bones, spinal injuries, cuts, head injuries, and even deaths.

FALL FROM HEIGHT

FALL ON SAME LEVEL

TRIPS WITHOUT A FALL

Injuries from falls and slips can be averted by implementing several precautionary measures, including:

Maintaining a clean and well-lit workplace,
Supplying slip-resistant footwear to workers if work is carried out on wet or slippery floors,
Having designated walking paths, and ensuring these are free of debris and other hazards such as black ice during the winter season,
Putting in place safety systems such as guardrails and safety nets,
Providing personal fall arrest systems for each employee, and
Ensuring ladders and other equipment used to climb to heights are well-maintained and not damaged.

Non-Roadside Incidents

Accidents may occur outside of the traditional roadway system, such as at a construction site, an industrial facility, or private property. These incidents are not only caused by vehicles, but also other heavy equipment, driver or operator error, malfunctioning of machinery, hazardous conditions, unsuitable weather conditions, and non-compliance with safety regulations or law enforcement.

The injuries these accidents bring about include physical harm, financial loss, and emotional trauma for the victim and his family.

These incidents can be avoided by offering proper training to employees, undertaking regular inspections, maintenance of machinery, and devising and implementing sound emergency plans.

Roadside Accidents

Roadway accidents occur on public roads, such as highways, streets, and intersections; and can involve cars, trucks, motorcycles, bicycles, and pedestrians. Distracted, impaired, or reckless driving, unsatisfactory road conditions, traffic congestion, and mechanical failure are common causes of such incidents. Workers involved in transportation jobs are most often exposed to such hazards. However, any person, working in any job in any industry is at risk because roads are used to travel to the workplace and back.

The effects of these injuries can be as severe as fatalities, property damage, and emotional trauma for the individuals directly involved and those indirectly impacted.

To minimize road accidents, people should comply with traffic rules, avoid distractions while driving, maintain their vehicles, follow traffic signals, and be aware of the surroundings, pedestrians, and other drivers.

Caught in, or Compressed by an Object or Equipment

These injuries come about when a person's body is caught, pinched, or compressed by equipment, tools, or other objects. Industries such as construction, manufacturing, and agriculture report these injuries being usually caused by equipment malfunctioning, improper use of equipment, or lack of appropriate safety measures.

Here are examples of caught in or compressed by equipment or objects injuries that often occur in workplaces.

| | |
| --- | --- |
| Crush Injuries | When a body part is caught between two heavy objects, such as a person's hand being caught in a machine. |
| Amputations | When a body part is chopped off by machinery or equipment. |
| Fractures | When a bone is broken because of the force of equipment or objects within which a link is stuck. |
| Lacerations | When a person's skin is cut by equipment, tools, or objects. |

To prevent such injuries, employers must educate workers to use equipment properly, impose safety procedures such as the installation of machine guards, regularly inspect and maintain equipment, and mandate the use of PPE where required.

Workers should be able to identify workplace hazards and must be aware of how to minimize them, and when required, respond to emergencies.
A Mandatory Measure for Reducing Workplace Injuries: Safety Training
One tried and tested method to reduce workplace injuries and accidents is to provide workers with mandated online training and on-the-job training. OSHA specifies training for employees to understand hazards when exposed to various job roles and tasks. The range of 2-hour safety training courses to 40-hour courses together with specific work-site training and on-the-job training, as relevant.
We develop safety training courses for a range of industries and occupations. Our team of OSHA-authorized instructors has developed training courses that are OSHA-compliant and meet the training needs of the construction industry, general industry, and OSHA's HAZWOPER standards.
We offer training courses aligned to EPA's Resource Conservation and Recovery Act (RCRA) for hazardous waste generators.
We have also created safety training courses in line with the training needs specified by the Department of Transportation's Hazardous Materials Regulations (DOT HMR) for the transportation of hazmat and lithium batteries via highway, rail, air, and water.
Our safety training courses can be taken online, or we can arrange for client-site in-person training or virtual instructor-led training, whichever is more suitable for your organization.
Our aim is to support employers to fulfill organizational training needs to forestall workplace injuries and accidents and create a safe work environment!
References:
U.S. Bureau of Labor Statistics (BLS). (2022 November). Total of 5,190 fatal work injuries in 2021, up 8.9% from 2020. Website. https://www.bls.gov/iif/news.htm
U.S. Bureau of Labor Statistics (BLS). (2022 December). Employers report 2.6 million injury and illness cases in 2021, down 1.8% from 2020. Website. https://www.bls.gov/iif/news.htm