Defining and Classifying Occupational Hazards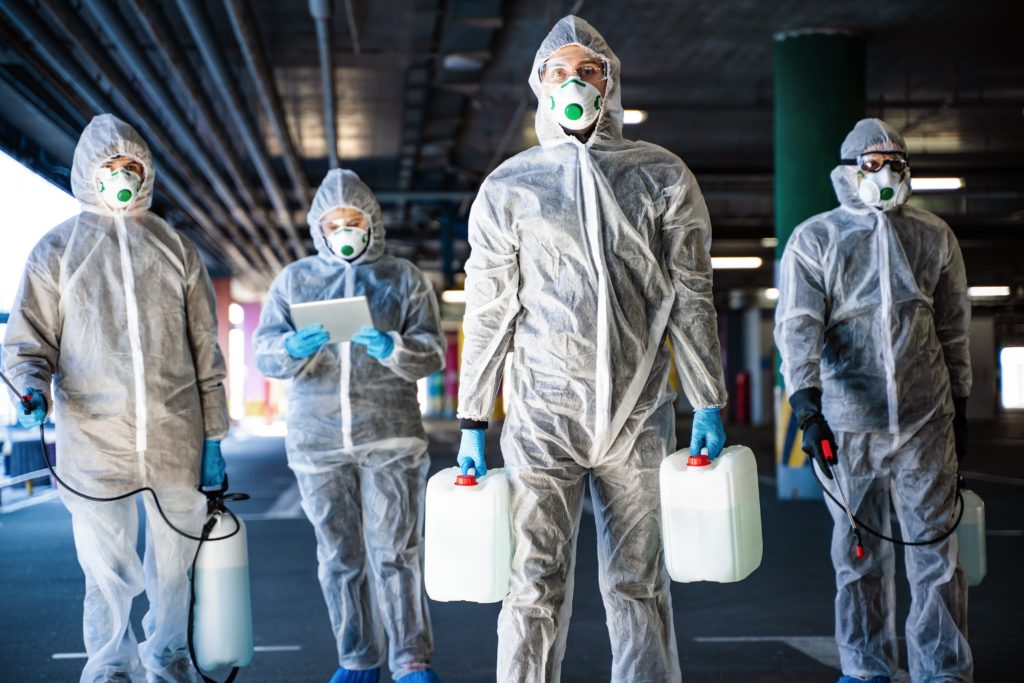 Occupational hazards are a common occurrence in the majority of today's workplaces. Although, some professions and occupations, are more dangerous to employees' safety and wellness than others. For instance, occupations and workplaces that handle or use chemical substances or require employees to work in dangerous conditions such as at heights, in confined spaces, with sharp or heavy tools, or operate machinery. OSHA identifies falling from heights, slipping and tripping, fire and explosions, working in confined spaces, and vehicle and transportation-related accidents as some of the more common forms of hazards faced by today's workforce. Hence, due emphasis must be given to concerns of hazard exposure by these workers.
So, how should employers proceed with identifying and classifying workplace hazards?
Before we dive in, let us first define a hazard. The Merriam-Webster dictionary defines the noun hazard as "a source of danger; the effect of unpredictable and unanalyzable forces in determining events: Chance, Risk; or a chance event: Accident" (n.d.).
Now, we must be clear on our meaning of workplace or occupational hazards. By using the above definition for a hazard, we can interpret that an occupational hazard is an accident or an unexpected event that may possibly cause an illness or injury to a person while at the workplace, or while carrying out his/her job duties.
Identifying and Assessing Hazards
So, what is the process of identifying and assessing these hazards? How would employers set up safety measures to ensure worker safety?
Following OSHA recommendations, employers must conduct a comprehensive worksite analysis to identify the existence of potential hazards. This can be done through a Job Hazard Analysis (JHA). A JHA is also often referred to as a Job Safety Analysis (JSA). Using a JHA, employers will be able to identify the possible occurrence of hazards for different work tasks and the distinct steps in them. The idea behind undertaking a JHA is to first help identify uncontrolled hazards, and then control them to reduce risk levels and make the work task safer, which will result in increasing the safety and health of workers in the workplace. These are the three main steps of a JHA:
Breaking down a job into the series of steps involved;
Identifying the potential hazards associated with each step; and
Formulating protective measures to overcome each identified hazard.
If you are working in Hazardous Waste Operations and Emergency Response (HAZWOPER) sites, then enrolling in our online OSHA 40-Hour HAZWOPER Training course, developed by expert trainers, will help you better understand the steps involved in undertaking a proper JHA and obtain a detailed explanation of physical hazards at a HAZWOPER site.
You can also refer to the OSHA website to obtain more detailed guidance on hazard identification here.
Hazard Classification
There are several ways to classify hazards. In general, OSHA classifies workplace hazards within one of these categories:
Physical hazards caused by falls, falling objects, frostbite, heat or cold stress;
Biological hazards from exposure to a virus or a bacterial infection;
Chemical hazards resulting from the inhalation or contact with a chemical toxic substance;
Psychosocial hazards refer to mental health and personal well-being; and
Ergonomic hazards relating to efficiency and comfort in the workplace.
According to OSHA's A Guide to The Globally Harmonized System of Classification and Labeling of Chemicals (GHS) publication, "the term 'hazard classification' is used to indicate that only the intrinsic hazardous properties of substances and mixtures are considered and involves the following 3 steps:
Identification of relevant data regarding the hazards of a substance or mixture;
Reviewing the collected data to determine the hazards associated with the substance or mixture; and
A decision on whether the substance or mixture will be classified as a hazardous substance or mixture and the degree of hazard, where appropriate, by comparison of the data with agreed hazard classification criteria" (2005).
As such, the Globally Harmonized System (GHS) classifies hazards into three distinct categories:
Physical hazards;
Health hazards; and
Environmental hazards.
The Occupational Safety and Health Administration (OSHA), however, is mainly concerned with physical and health hazards, as the aim of this organization is to "ensure safe and healthful working conditions for working men and women by setting and enforcing standards and by providing training, outreach, education, and assistance" (OSHA, n.d.). Thus, OSHA's safety and health standards consider physical and health hazards that workers are exposed to from different viewpoints—fall protection, excavation and trenching safety, awareness of hazards associated with HAZWOPER operations, and the awareness of hazards associated with chemical substances and chemical mixtures among many others.
The increasing emphasis on chemical exposure causing physical and health hazards is due to the increasing use of chemicals used in today's workplaces. Thus, OSHA focuses on safeguarding employees against hazards arising from chemical exposure in its Hazard Communication Standard (HSC). The HCS guides on hazard classification, labeling, and hazard communication to safeguard employees through information sharing and adequate training. Thus, the HCS provides specific definitions for chemical substances and mixtures as well as health and physical hazards caused due to chemical exposure. In fact, the HCS hazard classification process is more in-depth, analyzing chemicals from a scientific perspective to ascertain the harmfulness of a chemical, and the seriousness of the hazardous effect. It must also be noted that OSHA revised the HCS to align it to the GHS to offer a uniform approach to hazard classification. (OSHA, 2016)
Here is a video on Hazard Classification that gives an overview of the many hazards that can exist in a workplace and that workers, especially those working in Hazardous Waste Operations and Emergency Response (HAZWOPER) operations, may be exposed to.
Online Training Programs
While hazard classification is very important as it enables employers to identify specific hazards to distinct work areas and job tasks, training is equally important. Employees working in the construction industry, oil and gas industry, hazardous waste operations, manufacturing industry, textile production, mining operations, and printing industry as well as a range of other occupations and work activities have a right to be protected in the workplace. Hence, employers must ensure that they provide relevant and adequate training to workers. These training programs must be aligned with OSHA recommendations. A point to note is that OSHA considers training workers a critical aspect of implementing OSHA regulations in the workplace.
HAZWOPER OSHA LLC has a range of online training programs that you can enroll in today. At HAZWOPER OSHA, we develop training courses to fulfill the requirements set out by OSHA standards and regulations. We offer dedicated training programs under the HAZWOPER series, OSHA Construction Series, and the OSHA General Series. We also offer the RCRA Waste Generator training courses, the NFPA 70E electrical and arc flash training courses, and the U.S. Department of Transportation's Hazmat Transportation by air, vessel, highway, and rail training courses. These training programs are suitable for workers employed by HAZWOPER operations, in the construction industry, and those working in other professions to fulfill part of their training requirements as recommended by OSHA, the EPA, and the DOT. Our safety training courses can be taken online or conducted for large groups on-site.
Reference