Building a Safer Workplace: Prioritizing Construction Safety and Fall Protection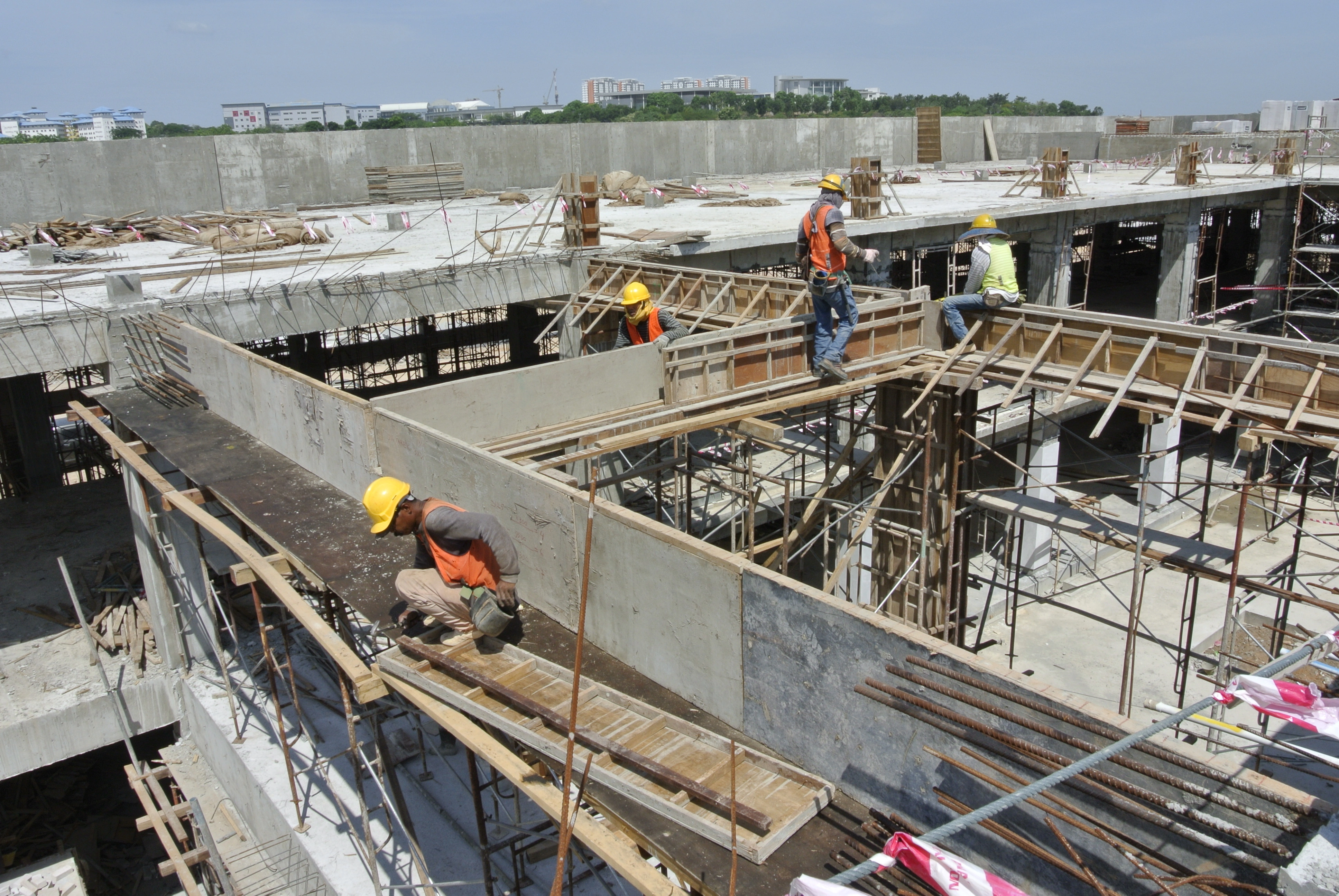 May commences with a significant focus on worker safety in the Construction Industry.
Did You Know?
The first week of May is dedicated to raising awareness for preventing falls in the workplace and emphasizing construction safety
Leveraging Construction Safety Week to Enhance Safety at the Construction Site
Construction Safety Week originated in 2014 when the Construction Industry Safety Initiative (CISI) group, together with the Incident and Injury Free (IIF) CEO Forum, collaborated to encourage safety leadership in the construction industry. Since then, Construction Safety Week has evolved into an annual campaign with an expanding number of members and sponsors. Although the event lasts for a week, its impact on the lives and livelihoods of workers is felt throughout the year.
Employers can use this first week from May 1-5, 2023, as an opportunity to improve safety measures and create a safer working environment for construction workers. Here are some activities that employers can carry out to ensure a successful Construction Safety Week:
Provide Safety Training Aligned to OSHA Regulations

Employers must ensure all workers are properly trained on safety protocols and procedures. Working at heights specifically can be very dangerous. Provide adequate worker training, specifically for workers working on scaffolding, ladders, aerial devices, and elevating equipment.

Click here to select the OSHA construction safety training courses for your employees.

Emphasize the Importance of Communication

One way to foster a safe and secure workplace is to encourage open communication between workers and management. This means creating opportunities for workers to express their concerns and being open to their suggestions and ideas for improving workplace safety measures, as well as listening to their feedback and acting accordingly.

Conduct Site Safety Inspections

As a responsible employer, regular inspections of the worksite to identify any hazards should be a part of the worksite safety plan. Guide workers through the process and emphasize the significance of site inspections, especially after a summer storm or snowfall, and the procedures for addressing issues promptly.

Promote Proper Equipment Use

Encourage workers to use the right equipment for the job and ensure that equipment is in good working condition. If working with electrical equipment, ensure workers are trained to identify prevailing electrical hazards and how to prevent them.

Enroll workers in Electrical Safety Training without delay!

Personal Protective Equipment (PPE)

It is essential to educate workers about the significance of proper usage of PPE such as helmets, gloves, safety glasses, and fall protection gear. Furthermore, workers must have the knowledge and know-how to inspect the condition of PPE to ensure that it is in good working condition.

Foster a Culture of Safety

Construction Safety Week is a great opportunity to emphasize the importance of safety in the workplace. So, prioritize safety as the primary focus for this week. Motivate and encourage all workers to take accountability for their and their colleagues' safety.

Celebrate Safety Success Stories

Recognize workers who have made significant contributions to workplace safety. Plan a ceremony or gathering to honor the organization's safety milestones and achievements together with the hard work and dedication of supervisors and employees who have contributed to them.

Promoting safety success on social media and employee newsletters is also a great idea. Use the hashtag #ConstructionSafetyWeek for greater reach during this dedicated Construction Safety Week.

Collaborate with Others to Improve Workplace Safety Measures

To enhance the effectiveness of safety measures and learn from the experiences of others, employers can collaborate and partner with different organizations and agencies to share ideas, best practices, goals, and values.
Fall Protection Safety at the Forefront
Falls from heights are one of the highest-rated hazards in the construction industry. According to the Bureau of Labor Statistics (BLS), 378 out of 986 recorded construction fatalities in 2021 were due to falls from a higher elevation. However, all these fatalities could have been prevented. The National Safety Stand-Down to Prevent Falls in Construction aims to heighten fall hazard awareness across the country to prevent fall-related injuries and fatalities.
To commemorate this week in May, construction contractors and employers can increase awareness and promote safety measures to prevent fall hazards. Here are some tips to commemorate this event.
Conduct Safety Training

Conduct safety training sessions on fall prevention measures and ensure that all employees are aware of the hazards of falls and the safety protocols they must follow to ensure their personal safety and the safety of their coworkers.

Enroll employees in our OSHA Competent Person for Fall Protection Training Course without delay!

For workers who need training in Spanish, enroll them in our Spanish fall protection awareness training courseCapacitación en Protección contra Caídas de OSHA para la Construcción

For employees working on scaffolding, we have a dedicated OSHA Scaffolding Safety Training Course

Organize a Stand-Down

Plan a stand-down event where all construction activities are paused, and workers gather to focus on fall prevention measures. During the event, workers can review safety procedures, discuss any concerns or incidents, and learn about new safety measures. For more details on conducting a stand-down event, click here. Also, remember to share your events on your social media platforms using the hashtag - #StandDown4Safety.

Spread Awareness of Fall Hazards

To raise awareness about the common fall hazards in construction and how to prevent them, effective communication is an essential element of raising awareness among workers. Employers can use various methods to disseminate information and educate construction workers, including putting up posters, sending out flyers and emails, and using social media to promote the importance of fall prevention and safety measures to be followed on construction sites. Social media platforms may also be used to recognize success stories of how fall hazards were prevented.

Recognize Safety Champions

Recognize employees who have made significant contributions to promoting safety on construction sites. This could be in the form of awards, certificates, or public recognition. Organize an event that can also be combined as an employee motivation and engagement opportunity to spread the word on fall protection and how worker contribution plays a significant role in preventing fall hazards.

Collaborate with Others

Partner with other organizations, agencies, and stakeholders to promote fall prevention measures and raise awareness about the hazards of falls in the construction industry. This could include local safety organizations, trade associations, and government agencies.
In Conclusion
By observing both Construction Safety Week and National Safety Stand-Down to Prevent Falls in Construction Week, employers and contractors can create a safer working environment for all construction workers and prevent falls from occurring. Action undertaken as mentioned, will support the increased safety of workers at construction sites and minimize occupational hazards in the construction industry.