Virtual Reality – The Future of Safety and Health Training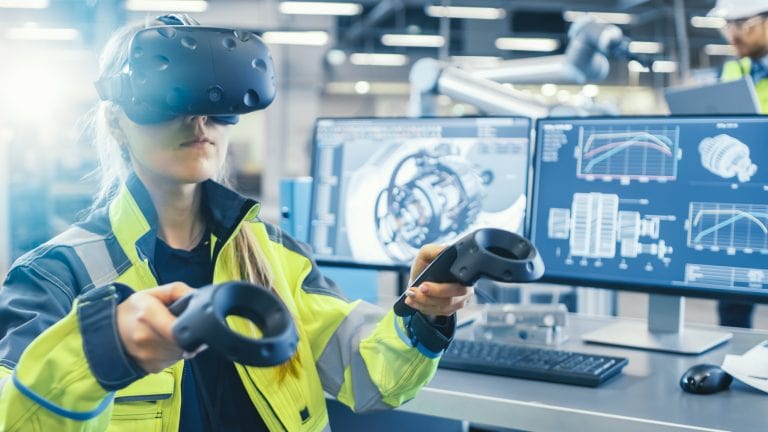 For organizations, when it comes to safety and health training, a major challenge is that such training programs can fail to motivate and engage employees and may lack relevance to real-life scenarios. According to ScienceDaily, research conducted by the Human Factors Research Group at the University of Nottingham has revealed that immersive virtual reality systems can help address these issues, by increasing trainees' engagement and willingness to participate in further training.
During the two-part study, the behavior of participants was observed during two scenarios: an emergency evacuation in the event of a fire and a fuel leak. For both groups, a VR headset with audio-visual elements was used. However, one group could also feel the heat from three 2kW heaters, as well as smoke from a scent diffuser, creating a multi-sensory environment.
The participants in the multi-sensory group showed a greater sense of urgency and were more likely to avoid the virtual fire. Whereas those in the audio-visual-only group treated the whole experience more like a game.
During the second part of the study, the effectiveness of virtual reality training was measured against traditional PowerPoint training. The PowerPoint group appeared to have gained more knowledge when tested immediately after the training. Whereas the virtual reality group's long-term retention was better and reported higher levels of engagement and willingness to undertake training in the future.
Over the years there has been a continuous evolution in technology and in many cases, these technologically advanced solutions have also become more affordable. This study gives us a taste of the things to come in the future where increased cognitive engagement through the use of immersive virtual reality programs will help create more established and comprehensive mental models. Using this approach, the workforce will not just enjoy a more engaging and interesting training course but participate in an effective learning experience, so they are better equipped to stay safe and healthy at work.
The bottom line is that such virtual reality programs not only provide a more realistic feel of various real-life scenarios but are also accompanied by business benefits. Virtual reality training solutions are a one-time investment for businesses that will enable them to deliver training at or near the workplace, at a time that is convenient to the employee, and without damage to costly equipment and machinery during training sessions.