The Holiday Rush and Workplace Safety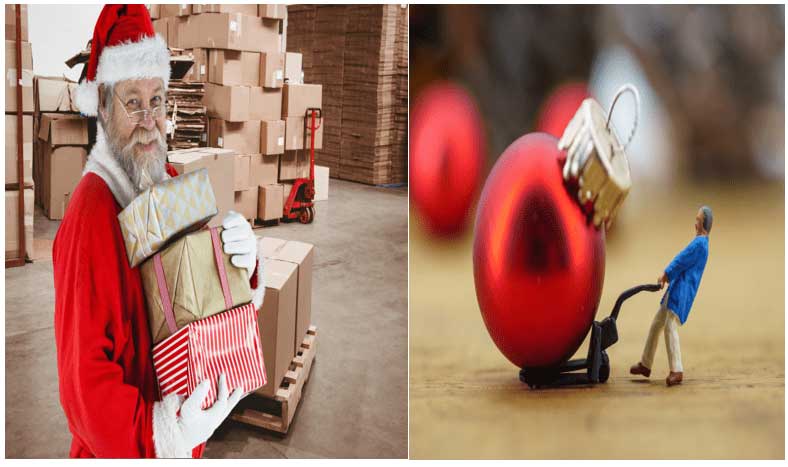 With the end of the year quickly approaching, most of us are preoccupied with year-end commitments, deadlines, and above all holiday planning. It is also at this time of the year that online shopping reaches its peak. This spike in sales of merchandise results in an increase in workplace injuries in the transportation and wholesale industries as employees rush to fulfill orders and deliver packages.
Warehouse operations can present a wide variety of potential hazards for the worker, especially during the frantic holiday season. For warehousing establishments, the 10 OSHA standards most frequently included in the agency's citations are:
Forklifts;
Hazard communication;
Electrical, wiring methods;
Electrical, system design;
Guarding floor & wall openings and holes;
Exits;
Mechanical power transmission;
Respiratory protection;
Lockout/tagout; and
Portable fire extinguishers
OSHA is using this time of the year to remind employers about the holiday safety resources and information the agency provides, from getting gifts safely from the warehouse to their delivery to the intended recipients. OSHA has also issued a set of crowd management safety guidelines for employers and store owners to help avoid injuries during the holiday shopping season, or other events where large crowds may gather. These guidelines encompass crowd management planning, pre-event setup, and emergency response.
The holiday season is also accompanied by an increase in the number of seasonal and temporary workers in the workforce; including a large number of school and college students. To ensure that there is a clear understanding of each employer's role in protecting employees, OSHA recommends that the temporary staffing agency and the host employer set out their respective responsibilities for compliance with applicable OSHA standards in their contract; thereby avoiding confusion as to the employer's obligations.