Steel Plate Falls from Crane, Worker Hospitalized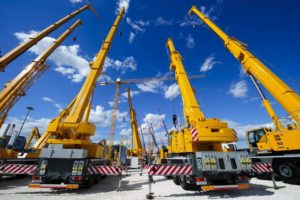 DELAIR, NJ – The U.S. Department of Labor's Occupational Safety and Health Administration (OSHA) has cited Aluminum Shapes LLC. for workplace safety and health hazards after an employee injury which led to hospitalization, in August 2019.
According to OSHA, the employee was injured after a steel plate from an uninspected crane fell onto the employee's foot at the aluminum manufacturer's Delair, New Jersey, foundry.
OSHA cited the company for:
Failing to report the injury to OSHA within 24 hours of the employee's hospitalization;

Failing to conduct annual crane inspections with written certification; and
Failing to balance and secure the load properly.
Aluminum Shapes LLC. has been placed by OSHA in its Severe Violator Enforcement Program and is facing $169,524 in penalties. OSHA's Cranes and Derricks in Construction standard provides information on required crane inspections.
"Aluminum Shapes continues to disregard their legal responsibility to comply with safety and health standards," said OSHA Area Director Paula Dixon-Roderick, in Marlton, New Jersey. "Employers have an obligation to provide a safe and healthful workplace for their workers."
Aluminum Shapes LLC. has 15 business days to appeal against these citations and penalties.