Risk Assessment – Classifying Employee Exposure to COVID-19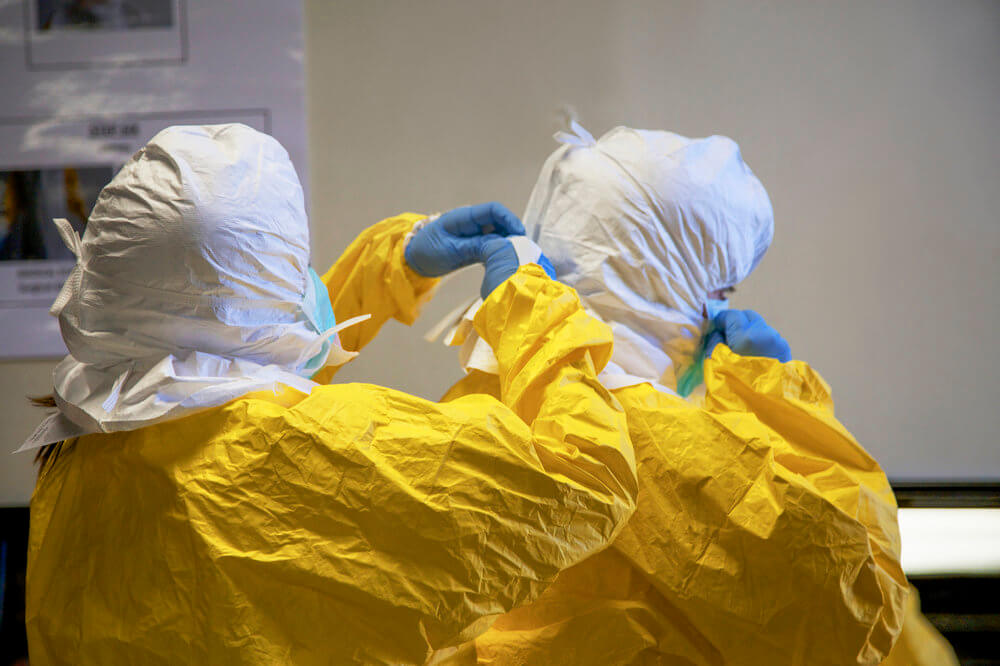 While the COVID19 outbreak has led many businesses to shut their operations, there are still others like certain "essential" service providers or facilities, which are functioning to ensure the well-being of the community. Owners of these essential services or facilities have a legal and moral obligation to keep their employees safe and secure during the pandemic.
To assist employers to care for their employees' safety and understand their levels of risk during the COVID pandemic, OSHA has established an Occupational Risk Pyramid, which classifies employees on four risk levels. The structure of the pyramid is as below: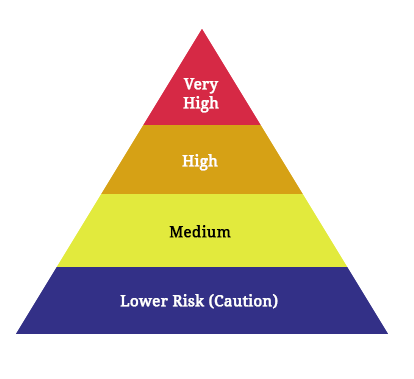 1.Very High Exposure Risk
2.High Exposure Risk
3.Medium Exposure Risk
4.Lower Exposure Risk
What Does Each Category Imply?
1. Very High Risk
Workers in this category include:
Healthcare workers such as nurses, doctors, paramedics, dentists, and those performing post-mortem procedures
Laboratory personnel who collect and analyze samples from patients suspected to have COVID-19
Support staff such as those involved in performing aerosol-generating procedures
2. High Risk
Workers in this category include:
Medical transport workers
Funeral staff and morgue workers involved in cremation or burial of deceased individuals suspected to have died of COVID-19.
3. Medium Risk
Employees in this category include those working in:
High-volume retail setting environment
High-population density work environments
Individuals from locations with widespread COVID-19 transmission
4. Lower Risk
Employees in this category include those who do not come in close contact with people known to be suspected or infected with COVID-19.
OSHA General Guidance to be followed by employers for prevention of Infection
Employers need to encourage employees, customers, and visitors to maintain recommended social distancing of 6-feet and practice good hygiene by promoting frequent and thorough handwashing with soap and running water or by alcohol-based sanitizer (that which contains at least 60% alcohol) to curb infection
Employees should be encouraged to stay home if they are sick. Effective policies should be made for prompt identification and isolation of workers
Employees should be provided with tissues, masks, and trash receptacles to contain the virus. They should be encouraged to cover up during coughs and sneezes.
Prohibit the workers from using other workers' desks, office materials, work tools, equipment, or telephones
Flexible work hours or staggered shifts be introduced to increase the physical distance between employees
Housekeeping practices such as cleaning and disinfecting of surfaces should be carried out frequently
Employees should be encouraged to self-monitor for the signs and symptoms of COVID-19 and report when they experience the symptoms
Workers who display COVID-19 symptoms should be isolated immediately to limit the spread of the virus
OSHA's Control measures for each risk level
1. Employees with Lower Risk
Employers need to implement OSHA's general guidance for workers who do not come in frequent contact with the public.
Engineering controls: Additional engineering controls are not required for employees falling under this category. However, employers must take adequate safety measures to prevent them from work-related hazards.
Training programs such as the OSHA 24-hour HAZWOPER program or 40-hour HAZWOPER training, which comply with OSHA's standards, are a great way to increase hazard awareness and improve worker health and safety at workplaces.
Administrative controls:
Ensure workers have access to information on COVID-19.
Employers must take steps to communicate important COVID related details to employees.
2. Employees with Medium Risk
In medium risk exposure workplaces, businesses are required to follow OSHA's recommended guidelines for the prevention of infection. In workplaces where hazardous wastes are handled, employers must ensure to keep the work area and premises in compliance with OSHA's standards. Employers can readily seek and learn about OSHA's standards for workplaces by taking any HAZWOPER certification online or on-site course.
Certain engineering and administrative controls discussed below should be employed in medium risk exposure workplaces.
Engineering Controls:
Install physical barriers wherever feasible.
Restrict public access to workplaces to certain areas only.
Administrative controls:
Make it obligatory for everyone to use a mask to contain respiratory secretions
In the event of a shortage of masks, a reusable face shield should be provided
Inform customers about COVID-19 by putting up informative signs and posters at the reception area, break rooms, common areas, dining rooms, etc.
Implement strategies to minimize face-to-face contact by using drive-through windows, phone-based communication, etc.
Communicate the availability of medical screening and health workers to the employees and customers
Provide PPE kits to workers according to the nature of their work tasks. In certain environments, workers in this risk category may have to use a respirator.
PPE Guidelines
The choice of PPE must be based on the hazard to the worker
PPE should fit properly, and worn consistently
It should be regularly inspected and replaced
PPE should be properly removed, cleaned, and stored. If needed to be disposed of, applicable methods to be followed to avoid contamination
Employees working within 6-feet of individuals infected or suspected to have been infected with COVID-19 need to use respirators. More information on the use of respirator can be found at OSHA Laws and Regulations
3. Employees with high or very high-risk exposure
While employers are required to follow infection control and workplace safety standards as cited by the OSHA, they are also required to implement control measures as follow:
Engineering Controls:
Appropriate air-handling systems should be installed in healthcare centers
A COVID suspect or infected person(s) should be kept in AIIR ( Air Borne Infection Isolated Room)
Isolation rooms should be used when performing aerosol-generating procedures on infected or suspected patients
Paramedics or those handling specimens of suspected or infected individuals should be provided special precautions associated with Biosafety Level 3.
Administrative Controls
Carry out enhanced medical monitoring of workers
Provide routine and refresher training on COVID-19 to workers
Provide psychological and behavioral support to employees to help them deal with stress
COVID-19 outbreak is a challenging phase for each one of us. While it may take time for things to get back to normalcy, preventing the spread of infection is presently what we should focus on. As frontline-workers continue to provide their support and services for the betterment of people and humanity, employers must take every possible step and measure discussed here to protect these warriors from the grave virus.