Prioritizing Workplace Safety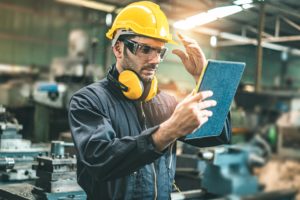 Workplace safety is a predominant concern for employers and employees alike. Today, thousands of accidents, injuries, and fatalities occur across industries and occupations despite the increasing precautions taken and advanced measures implemented to reduce prevailing hazards in the workplace. Many of these materialize because workers are not adequately trained or are unaware of the inherent dangers. Some workplaces (example: construction industry, hazardous waste operations, chemical manufacturing, mining, oil refining, etc.) are also more accident-prone due to the nature and type of work being carried out and/or the kinds of materials being used to complete the job tasks. Workers employed in such workplaces where exposure to hazards is higher are more at risk than those who work in offices. Thus, putting in place rules and regulations to prioritize and implement workplace safety and health across industries is undertaken by the Occupational Safety and Health Administration popularly called OSHA. OSHA sets standards such as HAZWOPER, and monitors industry and employer implementation of safety and health at the workplace. OSHA also enables and prioritizes employees' complaints and reporting regarding employers or workplace incidents as well as suspected lapses in workplace safety and health plans and processes.
Workplace safety is so important, that over the years, industry associations have begun to dedicate months and days to highlighting the importance of safeguarding workers. In fact, June has been declared not only the National Safety Month by the National Safety Council but also Trench Safety Month by the National Utility Contractors Association (NUCA). This shows that safety is and always will be a priority across industries and employers.
How to Prioritize Safety in the Workplace?
Ensuring they are following the OSHA standards and other industry regulations is the first step that any employer should do. There is also insurance, safety training, and safety systems and processes. However, while safety is such a grave concern, it is often considered a boring subject! One would think that people would be more enthusiastic to learn more about good health and safety practices as it concerns an individual's quality and length of life! But unfortunately, this has proven not to be the case time and again. While awareness has increased in the last decade or more mainly due to new forms of communication and the explosion of social media, there is still more to be done. So, while the proverb 'prevention is better than the cure' is cited often, there is still more to do before we can see it being wholly embraced and fully practiced!
Therefore, this conundrum of safety first and always is something that employers and employees will continue to face in the foreseeable future.
So, what can be done to increase safety and health awareness, make it more interesting, and ultimately a priority at the workplace?
Participate, Engage, and Involve — this is the answer.
Companies already have in place systems and processes to make safety more interesting. Much of this is connected with safety training and how it is conducted using modern communication and teaching tools to make training interactive.
Aside from this, employers also provide on-the-job safety training, drills, and more recently virtual training opportunities. In addition, there are also many safety days and safety months dedicated to the cause of employee occupational safety and health. Commemorating safety and health days can be used to highlight various safety and health topics and all related information. As this will be viewed as a celebration, the shared knowledge, and the safety topic itself would remain in people's long-term memories. And, more importantly, these days recur annually and can be used to advantage by any employer, big or small!
How to Implement Participate, Engage, and Involve Activities?
Employee engagement is a hot topic today. It refers to how enthusiastic employees are when it comes to their jobs and workplace. It also considers employee commitment to the employer and the added effort expended for their organization and work tasks. Utilize the concept of employee engagement to increase safety awareness in the workplace. Most employees, especially when working in dangerous jobs and using hazardous substances are already trained as required by OSHA. So, use their knowledge and know-how to increase enthusiasm for practicing safety in the workplace. Also, arrange for your employees to share some of their knowledge with other employees in your organization who are not required to undergo OSHA-compliant training. This will increase the self-worth of individuals while also getting them to participate and engage with creating a safety culture at your workplace.
Another aspect would be to use months like June (the National Safety Month) to cascade the importance of safety across employees and other stakeholder groups. Commemorating special dates is synonymous with people wanting to do something special and different. So, go ahead and use this ingrained human belief to prioritize safety at work. Some ideas to consider:
Arrange a fun quiz for employees to compete against one another regarding their safety knowledge.
If sharing safety dos and don'ts with customers or suppliers, get your employees to put together this information and credit them for their work.
Arrange for first-aid or emergency drills to be conducted for the community surrounding your business operations and get your employees to guide and participate in such events. This will also build goodwill amongst all.
Get employees' families involved in some type of safety workshop or event. After all, when employees are injured at work it is their families that are impacted the most.
Encourage employees to volunteer for programs on safety and health or even in emergencies in the neighborhood if they have the relevant and appropriate training to help in such situations. This will give a broader perspective on the training they undergo as they will feel they it is for the greater good of the people.
Such events will bring to the forefront the reasons for employers and OSHA to harp on safety regulations, plans, systems, and processes. Why authorities and employers reiterate learning and knowing about existing risks, hazards, and other safety and health-related issues in the type of work being done and the type of material being used. Such activities will also have a wider audience, making more people aware of the need for safety in the workplace.
Activities and initiatives that revolve around the concept of 'participate, engage, and involve' have limitless possibilities and can combine different stakeholder groups including your employees. So, utilize every possible measure and prioritize safety at the workplace, always!
References:
Society for Human Resource Management (SHRM) (2017). Developing and Sustaining Employee Engagement. Website https://www.shrm.org/resourcesandtools/tools-and-samples/toolkits/pages/sustainingemployeeengagement.aspx
Custom Insight (n.d.). What is Employee Engagement? Website. https://www.custominsight.com/employee-engagement-survey/what-is-employee-engagement.asp