Overview of OSHA's Coverage in the Different States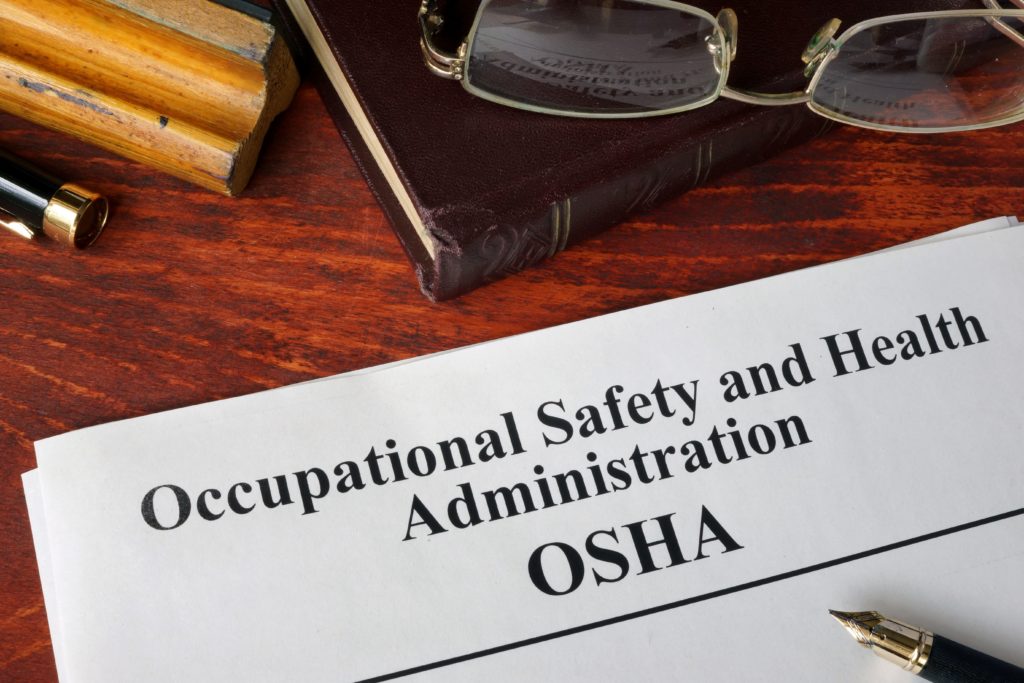 The Occupational Health and Safety Administration (OSHA) through the Occupational Safety and Health (OSH) Act signed and enacted into law in 1970 by President Nixon has enables the United States to drastically reduce worker injuries in most private sector business operations and select state and local government organizations. Today, OSHA is present in all 50 states and some territories and jurisdictions under federal authority. These jurisdictions include the District of Columbia, Puerto Rico, the Virgin Islands, American Samoa, Guam, Northern Mariana Islands, Wake Island, Johnston Island, and the Outer Continental Shelf Lands as defined by the Outer Continental Shelf Lands Act. Coverage is either directly through OSHA or OSHA-Approved State Plans.
OSHA's mission is "to assure safe and healthful conditions for working men and women by setting and enforcing standards and providing training, outreach, education, and compliance assistance". To achieve this mission, OSHA works tirelessly in collaboration with state partners to safeguard the lives of workers from hazards in the workplace. Currently, OSHA has developed the following standards:
Recordkeeping (Part 1904)
General Industry (Part 1910)
Maritime (Parts 1915, 1917 & 1918)
Construction (Part 1926)
Agriculture (Part 1928)
State Plans (Part 1952)
This article will focus on OSHA-Approved State Plans.
OSHA-Approved State Plans
OSHA-Approved State Plans are job safety and health programs developed and operated by individual states instead of Federal OSHA. These OSHA-Approved State Plans came to be developed as Section 18 of the OSH Act promotes states to develop and operate their health and safety programs to safeguard employees working in industries. The OSH Act also specifies that states should have OSHA-Approved State Plans to be able to enforce OSHA standards.
These State Plans are expected to be at a minimum as effective as the Federal OSHA programs. OSHA approves, supports, and monitors all OSHA-Approved State Plans. OSHA also provides as much as 50 percent of the funding for each program.
Refer to the State Plans' Safety and Health Standards and Regulations for more details on OSHA-Approved State Plans for the different states.
Coverage by OSHA-Approved State Plans
OSHA-Approved State Plans cover 22 states and territories including both private sector and state and local government workers. There are also six plans implemented in Connecticut, Illinois, Maine, New Jersey, New York, and the US Virgin Islands that cover only state and local government workers as is permitted by OSHA.
It is important to note that workers employed by the state and local government organizations are only given OSH Act protections when a state has an OSHA-Approved State Plan. In states where the OSHA-Approved State Plan covers only state and local government workers, private sector employers and employees fall within the purview of federal OSHA jurisdiction.
Differences Between OSHA State Plans and Federal OSHA
OSHA-Approved State Plans and Federal OSHA differ in the scope and specificity of the regulations. Besides, the following key differences must also be understood about OSHA-Approved State Plans.
State Plans are more responsive to local needs than Federal OSHA.
There are 27 State Plans that cover public sector employees, unlike Federal OSHA.
State Plans may have innovative programs that promote worker safety and health that are unique to each state.
Furthermore, most OSHA-Approved State Plans have stricter standards that must be followed as well as added coverage areas that Federal OSHA does not consider.
To gain a better understanding of the coverage of OSHA-Approved State Plans and the role of Federal OSHA regulations in these states, OSHA's website dedicated to state plans provides comprehensive details of each of the state plans including when it was initially approved and is operations status. Click on the state you wish to review on the map for more information. For example, check out this fact sheet of California's OSHA-Approved State Plan. The Quick Facts and Information about State Plans is also a useful resource.
Steps to Obtain OSHA Approval for a State Plan
The following steps must be followed for states to apply to OSHA to develop and obtain approval for their health and safety state plans.
Step 1: Start a Developmental Plan
The state must assure OSHA that it will within three years have all the relevant fundamental aspects required to have in place a fully functional and effective OSHA-Approved State Plan. The following key aspects must be focused on - appropriate legislation; regulations and procedures for standards-setting, enforcement, the appeal of citations and penalties; adequate qualified enforcement personnel.
Step 2: Eligibility for Certification
Once step 1 is completed and the developmental plan has been documented and is ready for review, then the state can apply for certification. This certification merely confirms the completeness and adequacy of the State Plan.
Step 3: Operational Status Agreement of the State Plan
Once the initial approval has been received and the state starts implementing the plan, anytime thereafter, whenever it is considered that the State Plan is capable of independently enforcing standards, OSHA may enter into an Operational Status Agreement with the State Plan. Concurrently, OSHA will also suspend any Federal OSHA regulations that are covered by the State Plan.
Step 4: Final Approval
Under Section 18 (e) of the OSH Act, State Plans can ask for additional final approval from OSHA. This is possible only after one year after receiving the certification (Step 2). Eligibility for final approval rests with OSHA. OSHA must decide if the State Plan is providing workers safety measures that are at a minimum as effective as Federal OSHA. Once final approval is received by OSHA, the State Plan becomes an OSHA-Approved State Plan. OSHA will also surrender all responsibility and authority to cover occupational safety and health matters to the state.
States interested in developing an OSHA-Approved State Plan can contact their local OSHA Regional Office for guidance and assistance.
Reporting and Recordkeeping Requirements of OSHA-Approved State Plans
Reporting and recordkeeping requirements of OSHA-approved State Plans must be aligned to that of Federal OSHA. For more detailed information refer to the State Plan section of the OSHA website.
Evaluating OSHA-Approved State Plans
OSHA uses the Federal Annual Monitoring Evaluation (FAME) process to evaluate state plans annually. The key considerations of this evaluation are listed below.
To verify if the OSHA-Approved State Plan is at least as effective as Federal OSHA.
To track the progress towards meeting strategic and annual performance goals.
To track if the OSHA-Approved State Plan is meeting its mandated responsibilities aligned to the OSH Act and other regulations.
OSHA provides information on the results of these evaluations. These FAME reports are available for public review on the OSHA website.
Fines and Penalties under OSHA-Approved State Plans
Fines and penalties under an OSHA-Approved State Plan can differ from Federal OSHA but must be at least as effective. A state may also impose higher fines and penalties. If a State Plan is imposing a fine or penalty that differs from Federal OSHA, these must be first reviewed and approved by OSHA. State Plans can, however, have different procedures for the review and appeal of citations, penalties, and abatement periods. While most procedures are similar to those defined by Federal OSHA, cases are heard by a state review board or equivalent authority. Employers from states with OSHA-Approved State Plans will have to comply with state-level standards to avoid fines and penalties.
Filing a Workplace Safety and Health Complaint under OSHA-Approved State Plans
OSHA protects workers against hazards in the workplace as well as workers' rights. Accordingly, OSHA provides information, training, and assistance to workers.
Workers can file a complaint regarding their workplace if they discover or believe that their employer is not following the standards and regulations as set out under the OSHA-Approved State Plan resulting in serious hazards to workers' health and safety. On receiving a worker complaint, OSHA will inspect the workplace to review the validity of the complaint and then proceed according to the results of their preliminary inspection. All information will be treated as strictly confidential. For more details refer to OSHA's Workers page.
Workers can file the complaint at the nearest OSHA Office by calling OSHA's toll-free number: 1-800-321-OSHA (6742) or TTY 1-877-889-5627.
Complaints Against OSHA-Approved State Plans
Any complaints concerning the operation or administration of an occupational safety and health state plan may be submitted to the appropriate Federal OSHA Regional Administrator. Such a complaint may be in writing or given orally. It is known as 'Complaint About State Program Administration (CASPA)'. Any person or group of workers lodging a complaint must provide adequate and accurate details for the CASPA to be legitimate, and appropriate action to be taken.
Coverage of OSHA Regulations by State
For more details of OSHA Federal or State-specific coverage, click on the State of your choosing.
References:
OSHA. (2020. All About OSHA: U.S. Department of Labor, Occupational Safety and Health Administration OSHA 3302-01R. OSHA
OSHA. (n.d.). Frequently Asked Questions. Website. https://www.osha.gov/stateplans/faqs