Buffalo Wild Wings Manager Dies, 13 Others Hospitalized After
Exposure to Toxic Fumes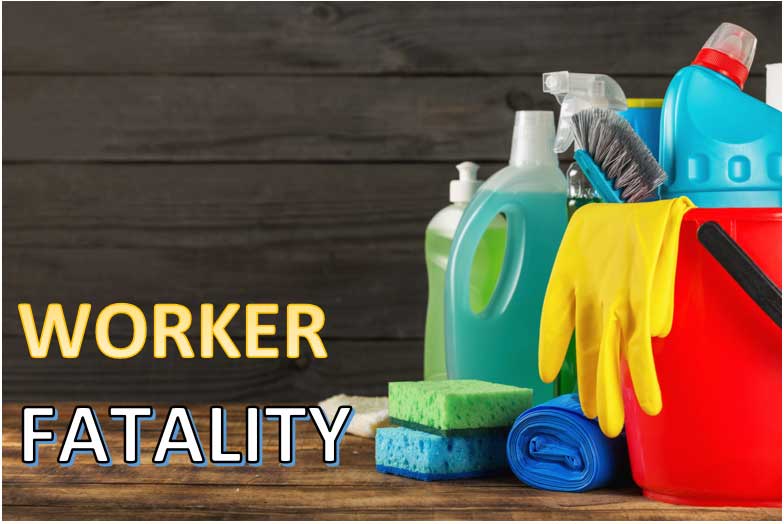 Burlington, MA – The general manager of a Buffalo Wild Wings in Massachusetts died, and 13 other people were hospitalized after inhaling toxic fumes that were produced when two cleaning agents were combined in the restaurant's kitchen.
According to CNN, the incident began at 5:30 p.m. when a restaurant employee put a chlorine bleach-based product, Super 8, and acid-based cleaner Scale Kleen on the kitchen floor while cleaning it. According to the Burlington Fire Department, the bleach and acid reacted with each other, creating noxious fumes. Workers and customers, some of them coughing, streamed out of the facility as the fumes spread. In an attempt to get rid of the product, the general manager used a squeegee to collect and move the liquid. This is when he was exposed and left the building too. Emergency services arrived at the scene and found the manager in obvious distress outside the restaurant. He was rushed to the hospital but died a short time later.
Thirteen other people – 11 employees and 2 customers - were also hospitalized with burning eyes and difficulty breathing, the Burlington Fire Department said. Emergency services evacuated and ventilated the restaurant before a state hazardous materials team arrived to neutralize the area.
The Occupational Safety and Health Administration (OSHA), is investigating the incident at Buffalo Wild Wings. OSHA requires workplaces that use hazardous chemicals to train employees on potential hazards associated with the use of various chemicals in their workplace, and to read safety labels and instructions on the product. This ensures that the user knows how to use the product safely and effectively.