Understanding Hazmat Incident Reporting: Who, When, and How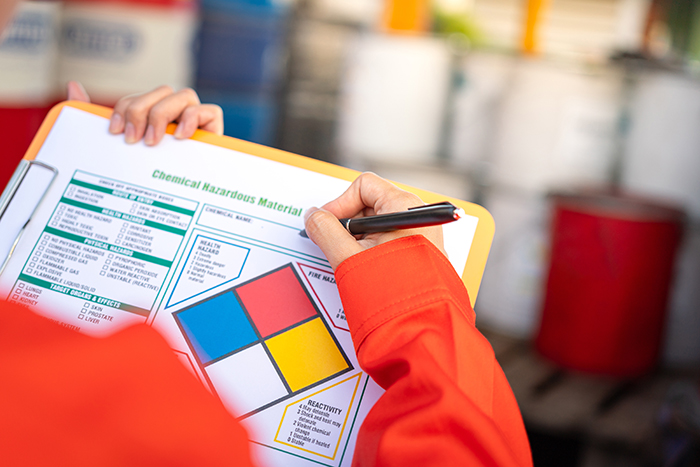 In the world of handling hazardous materials in the United States, incidents can happen that underscore the importance of safety and compliance. Take, for example, a train derailment near the Ohio-Pennsylvania border in early February, 2023. This incident led to a significant chemical release, community evacuations, and a lengthy ongoing response and cleanup operation.
Such incidents, like the one in East Palestine, Ohio, serve as stark reminders of two key aspects. Firstly, they highlight the inherent risks associated with transporting hazardous materials and the vital role of risk management. Secondly, they emphasize the necessity of adhering to reporting requirements when incidents involving hazardous materials occur during transportation.
In this blog, we'll delve into the critical aspects of hazmat incident reporting, including when it must be done, who is responsible for reporting, and the types of incidents that require immediate attention.
Responsibility for Reporting Hazmat Incidents
The responsibility for reporting a hazmat incident falls on the person who has physical possession of the hazardous material at the time the incident occurs. Typically, this responsibility falls on the driver or carrier when it comes to transportation-related incidents.
Immediate Reporting to the National Response Center (NRC)
The most significant hazmat transportation incidents require immediate reporting, which must be done by phone, directly to the National Response Center (NRC). "Immediate" in this context means reporting within 12 hours of the incident. These incidents include situations where a hazardous material directly causes:
Fatality
Hospitalization
Evacuation of the public
A major transportation disruption
Other incidents also necessitate immediate reporting, regardless of their consequences. Examples include fires, breakages, spillages, or contamination involving radioactive materials or infectious substances, bulk quantity releases of marine pollutants, and specific incidents involving lithium batteries on aircraft.
Additionally, there's a provision for immediate reporting if there's something about the situation that raises concerns, such as security issues at the incident site or the potential for a catastrophic release.
Written Reports and DOT Form F 5800.1
Following an immediate report to the NRC, a detailed written report must be submitted to the Department of Transportation (DOT) within 30 days using DOT Form F 5800.1.
Less Severe Incidents
Not all hazmat transportation incidents require immediate attention. For less severe incidents, like a paint spill in a truck, only a detailed written report is necessary. This report should also be submitted within 30 days. Such incidents encompass unintentional releases of hazmat or hazardous waste, incidents involving undeclared hazardous materials, structural damage to large cargo tanks, and, once again, specific incidents involving lithium batteries.
Understanding the nuances of hazmat incident reporting is crucial to ensuring compliance and safety in the transportation of hazardous materials.
In the hazmat train derailment in East Palestine, Ohio was an immediate report required in that situation? The answer is yes. The incident directly led to the evacuation of residents for over an hour, satisfying one of the criteria for immediate reporting to the NRC. Another reason could be the road closures caused by the incident.
Thank you for reading. For comprehensive, expert-led training on shipping hazardous materials in accordance with U.S. and international regulations, consider taking one of our HAZMAT courses.
If you found this information helpful or informative, please like and share this blog with those who can benefit from it.