Is Fire Safety Training for Employees Required?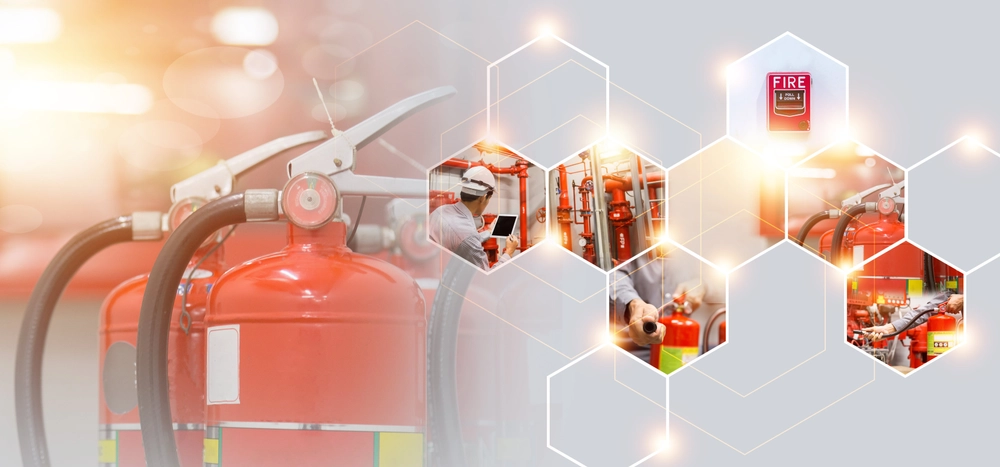 Fire is indeed very beneficial and essential to life, but it can also be fatal and disastrous if not controlled properly. There is a misconception that fire occurs only in factories but in reality, fire can occur anytime anywhere. Adequate safety measures and appropriate training can help in minimizing fire hazards and increase fire safety, especially at worksites. Before we proceed further with our article let's learn how a fire occurs.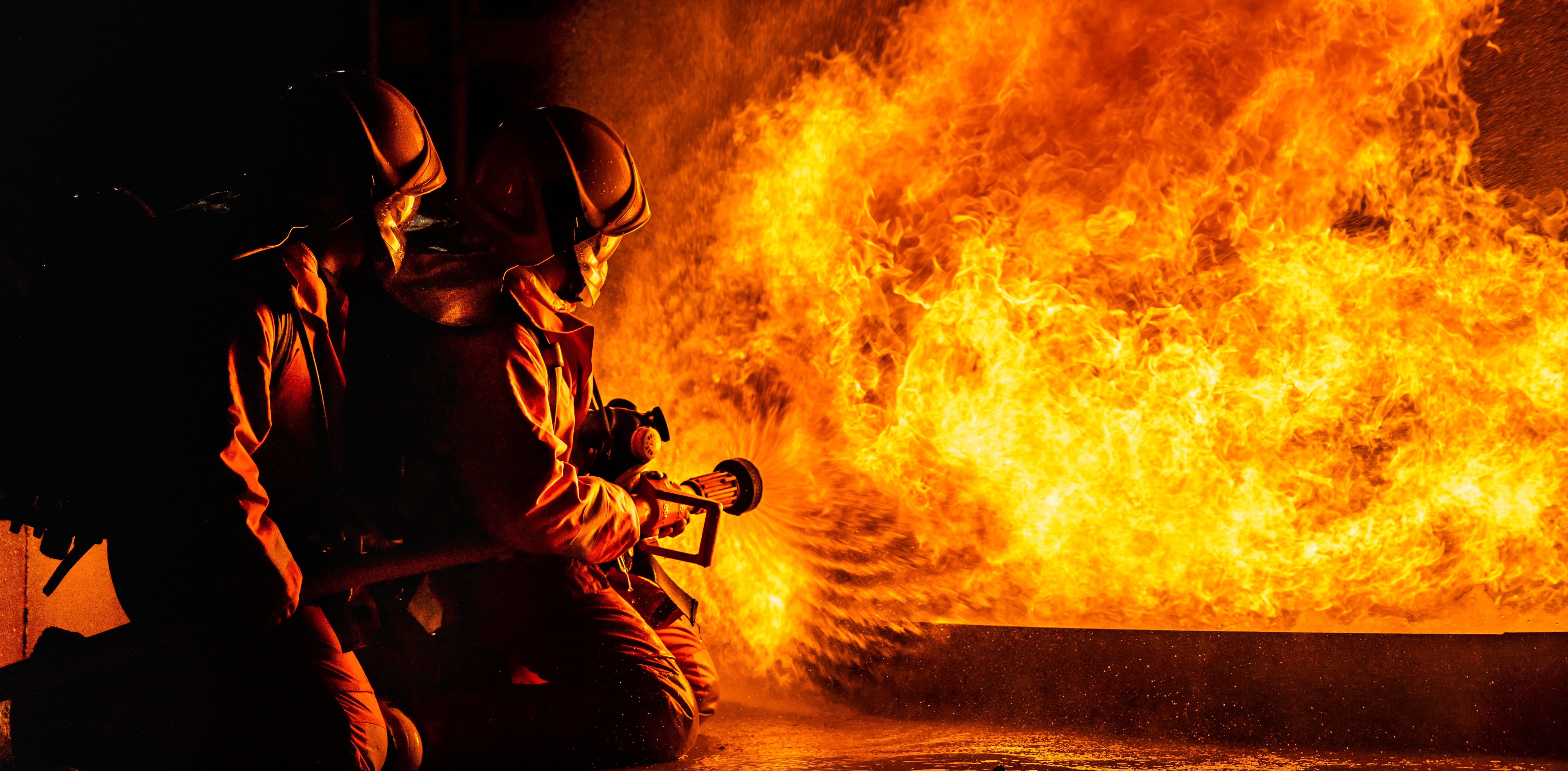 What Triggers Fire?
Fire is a chemical reaction that needs three elements to withstand: fuel, oxygen, and a source of ignition. When a fuel source such as gasoline reacts with oxygen it produces heat, flames, and light, and this is how a fire occurs. If these three elements remain in place, fire can spread quickly and become uncontrollable, destroying not only property and the environment but also causing injury to people.
These are some common causes of fire.
Open flames such as stoves or fireplaces
Heating, lighting, and electrical equipment malfunctioning
Smoking
Burning
Workplace fires are very common and difficult to extinguish. Fires at the workplace can occur because of the following reasons:
Electrical equipment malfunctions or failures.
Smoking in prohibited areas that may have greater exposure to flammable materials or substances.
Inappropriate storage of flammable substances and materials.
Welding or cutting operations.
Friction or heat from machinery.
In addition to the above reasons, hazardous sites, such as chemical plants or oil refineries, have a greater risk of fire due to the existence of flammable or combustible materials. Chemical reactions and spills producing flammable gases or vapors are also the reasons that cause fire to occur at hazardous sites.
It is important to follow all safety procedures and guiding principles to minimize fire incidents. Employers must have an emergency response plan to deal with such situations.
Warning! Fire is Everywhere
It is not only factories that experience fire incidents. A room full of computers or a hazardous waste site with flammable chemicals can also be a source of ignition. The following workplaces and industries are prone to fire hazards and therefore must practice fire safety to protect employees and property.
Manufacturing: Due to high exposure to flammable materials, use of electrical equipment, and high temperatures, industrial and manufacturing environments are exposed to various fire hazards.
Construction: Construction workers often work with flammable materials and chemicals, and electrical and welding equipment. They are often also exposed to live wires. As such, construction site employees are at risk leading to fire hazards.
Healthcare: Flammable chemicals, medical gases, and electrical equipment present in hospitals, clinics, and other healthcare facilities are a cause of fire hazards.
Hazardous Waste Site: Toxic pollutants and hazardous wastes present at hazardous waste sites can be readily combustible. Therefore, workers handling hazardous waste are at risk from fire hazards.
Agriculture: Agricultural jobs involve the usage of flammable chemicals, fuel sources, and electrical equipment that may cause fires due to mishandling or unexpected spills and mixing.
Foodservice: Employees in restaurants and other food facilities are exposed to fire hazards due to proximity to flammable cooking oils, electrical and heating equipment, and the fire itself.
Fire is not limited to the industries or jobs mentioned above. Fires can also occur at educational institutions, warehouses, or offices. Workplace fires are very common and have grave consequences such as damage to property and equipment, disruption of business operations, and employee injuries or even deaths. According to the National Fire Protection Association (NFPA), in 2021, U.S. fire departments responded to a fire every 23 seconds. Local fire departments responded to 1,353,500 fire incidents causing 3,800 civilian deaths, 14,700 civilian injuries, and a loss of $15.9 billion in property damage (NFPA, 2022).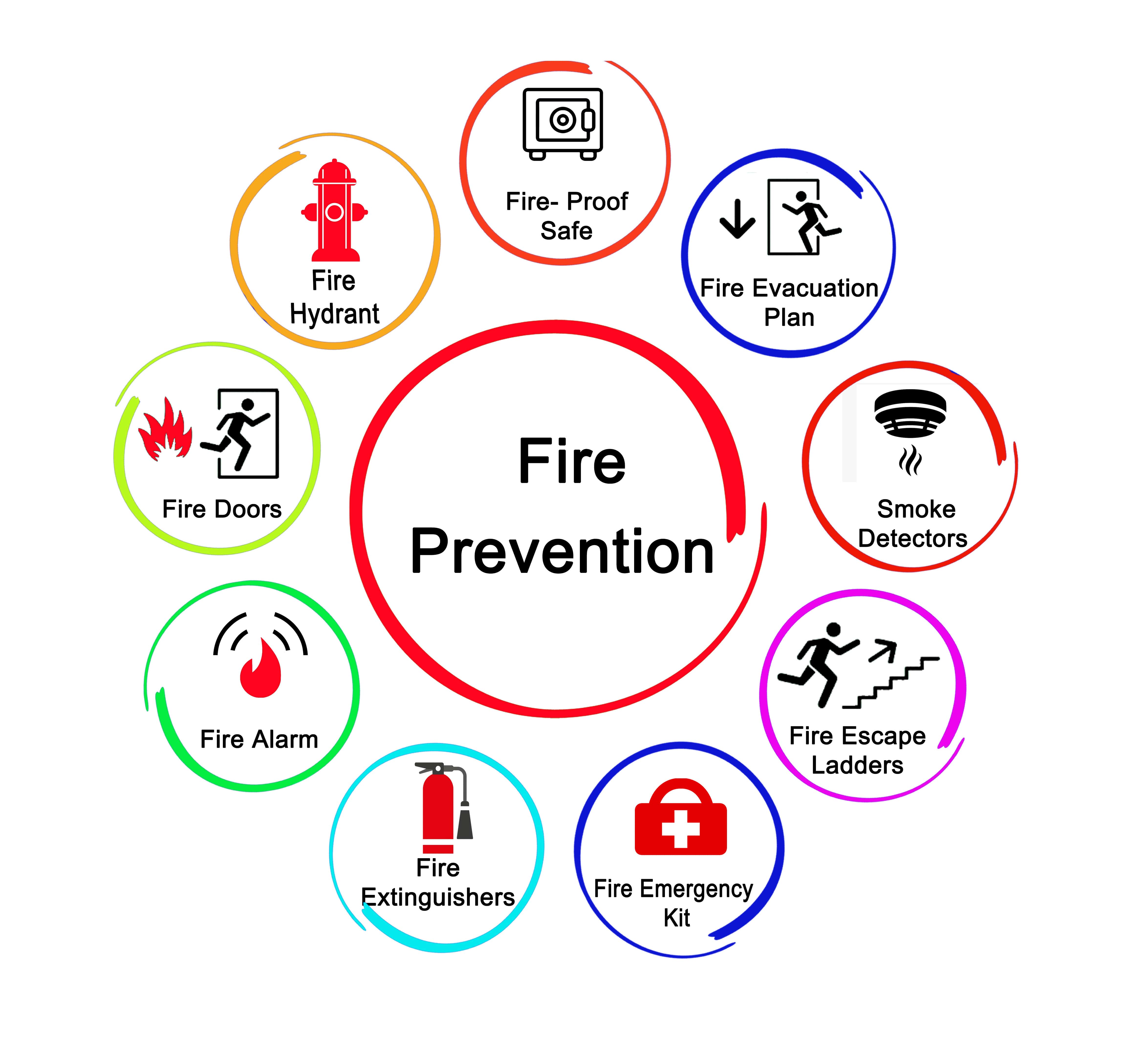 Preventive Measures for Fire Safety
It is now clear that implementing fire safety measures could make the difference between life and death. Workplace fires are more dangerous and difficult to put off than fires at home. Hence, employers are responsible for creating awareness amongst workers of the preventive measures to minimize fire hazards at workplaces.
Safety measures that would support the reduction of fire hazards and increase workplace safety protocols are discussed below.
Emergency exits – must be properly marked and clear at all times, enabling workers to evacuate immediately in case of a fire.
Fire detection equipment and fire suppression systems - must be installed as per regulations and requirements of various types of fires, and properly maintained.
Flammable and combustible materials and substances - must be stored in approved closed containers as per Occupational Safety and Health Administration (OSHA) and Globally Harmonized System of Classification and Labelling of Chemicals (GHS) regulations.
A fire safety officer must be appointed under the regulatory requirements.
Organizations should plan and regularly execute fire drills to prepare employees on how to respond in case of fire.
Electrical outlets and circuits must not be overloaded and must be regularly inspected and checked for safety.
Regular inspections of electrical and heating systems must be conducted.
Malfunctioned or damaged electrical outlets and equipment must not be used.
Combustible substances (e.g., chemicals) or materials (e.g., paper, hazardous waste, etc.) must be kept at a reasonable distance from electrical equipment or other fire ignition sources.
Last but the most important is to annually train employees on fire safety and prevention measures in accordance with regulatory requirements and business needs.
Yes, Fire Safety Training is Mandatory!
Training is always a good way to educate and protect employees from associated workplace hazards. Therefore, federal regulators have also mandated employers to ensure that their employees are adequately trained, and a safe and healthy work environment is provided to employees.
Let's learn what OSHA has stated about fire safety training
In the United States, OSHA obligates employers to provide fire safety training to employees exposed to fire hazards on the job. "Employers should train workers about fire hazards in the workplace and about what to do in a fire emergency" (OSHA, 2020). Training includes identifying probable fire hazards, the use of fire extinguishers, evacuating the workplace in case of a fire, and ways to report fires.
Employers must ensure that if employees are expected to use firefighting equipment, they are given adequate training and know how to use such equipment safely. Additionally, firefighting equipment such as fire extinguishers must be appropriate for the type of fire hazards that exist at the workplace.
An employer must have an appropriate emergency plan which includes procedures for evacuating employees in case of fire with special consideration given to disabled employees and those who stay behind to shut down critical plant equipment. There must be a proper way of alerting employees in the event of fire such as an alarm system throughout the workplace including voice communication and the sound of bells, whistles, or horns.
Additional fire safety training depends upon the particular hazards present in the workplace. Fire safety training is not only limited to classroom training, but online courses can also be taken. Mock-up fire drills are also a good training method.
Record Keeping
The employer must keep a record that all employees are properly trained. The employee's name, the trainer's name, the training type, and the training date must be logged.
Each training record is kept for one year from the time it was given or until it is replaced with a new training record, whichever is shorter. The record must be made available for inspection and copying by OSHA upon request.
Final Thoughts
Workers have a right to ensure their work does not pose a risk to their safety and health. They must be aware of workplace hazards, ways to prevent them, and OSHA standards that apply to their workplace. Workers can review records of work-related injuries and if they believe that a serious hazard exists at the workplace, they can ask OSHA for an inspection. Workers can also report a workplace injury to OSHA that happens because of the employer's negligence. If an employer retaliates against a worker for exercising his/her rights, he/she can file a complaint with OSHA within 30 days of the incident.
As training is a regulatory requirement, if an employer is found violating an OSHA standard or regulation, they may be subject to penalties depending upon the nature of the violation and the severity of the hazard it presents.
Non-compliance penalties for violating OSHA regulations are addressed in the Occupational Safety and Health Act of 1970 (OSH Act). The penalties are not limited to fines, but also abatement orders and citations. So, employers need to ensure that they are compliant with all fire safety regulations and training requirements.
Looking for an OSHA-compliant Fire Safety Training Provider?
Register for free and enroll in our Fire Safety Course. The online training course will enable you to learn at your own pace from home, at work, or wherever you want. All you need is internet access on a PC, laptop, or mobile device of your choice. Once you complete the course, you will receive a PDF of the certificate of course completion.
References
Code of Federal Regulations. (n.d.). § 1915.508 Training. Website. https://www.ecfr.gov/current/title-29/subtitle-B/chapter-XVII/part-1915/subpart-P/section-1915.508
National Fire Protection Association. (2022 September). Fire Loss in the United States During 2021. Website. https://www.nfpa.org/News-and-Research/Data-research-and-tools/US-Fire-Problem/Fire-loss-in-the-United-States
Occupational Safety and Health Administration. (2020 August). Fire Safety. Website. https://www.osha.gov/sites/default/files/publications/OSHA3527.pdf