HAZWOPER Training Guidelines – Course Certificates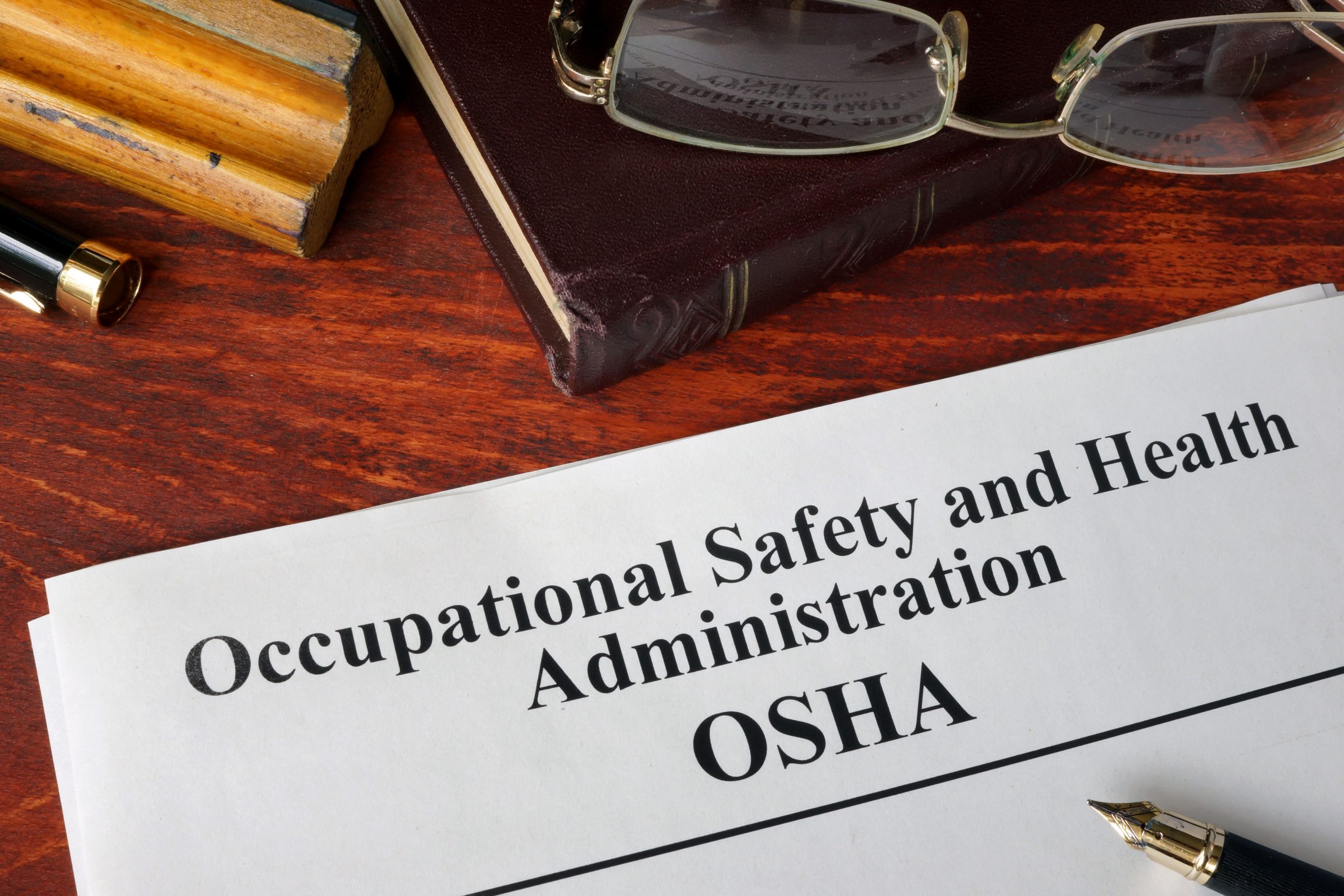 As per OSHA regulations, each employer is responsible for providing a safe and healthful workplace for its employees. Employers must also protect workers from anticipated hazards associated with response and recovery operations for hazardous substances.
As per OSHA's HAZWOPER regulation, 29 CFR 1910.120(e)(1)(i):
"All employees working on-site (such as but not limited to equipment operators, general laborers, and others) exposed to hazardous substances, health hazards, or safety hazards and their supervisors and the management responsible for the site shall receive training meeting the requirements of this paragraph before they are permitted to engage in hazardous waste operations that could expose them to hazardous substances, safety, or health hazards, and they shall receive review training as specified in this paragraph."
The HAZWOPER regulation also requires that employees and supervisors who successfully complete the training should be provided with written documentation. This written documentation may include a certificate of completion and an appropriate wallet-sized laminated card. According to 29 CFR 1910.120 Appendix E, this written documentation should include:
(a) Student's name;
(b) Course title;
(c) Course date;
(d) Statement that the student has successfully completed the course;
(e) Name and address of the training provider;
(f) An individual identification number for the certificate; and
(g) List of the levels of personal protective equipment used by the student to complete the course.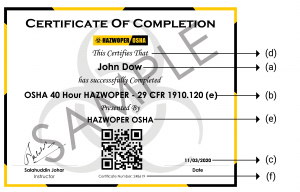 Where wallet-sized cards are issued, the individual identification number for the training certificate should be shown on the card, along with a photograph of the student and the above-specified information.