The Gender Gap in the Safety Industry – A Case for Diversity and Inclusion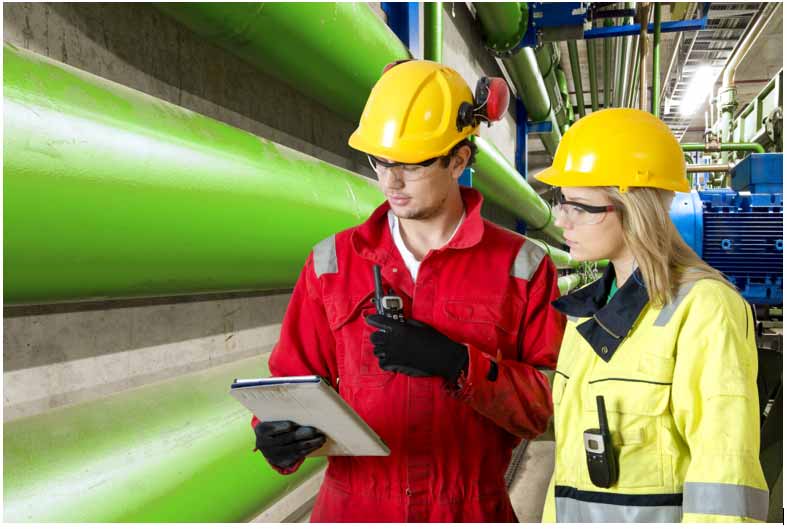 Today, women represent around 50% of the US workforce. But, DID YOU KNOW that women make up far less than half of the workforce in the safety industry – only 19% of the whole. Furthermore, women only make up 22% of professionals who have earned the certified safety professional designation from the Board of Certified Safety Professionals (BCSP) – which is considered to be the gold standard of safety certifications. The gender gap in the safety profession appears to be quite wide as compared to the general workforce. Women safety professionals relatively earn less money than their male counterparts, and they perhaps struggle even more than women in other industries to attain leadership roles.
So, what is the underlying ideology behind this gender gap?
According to a study by the American Society of Safety Professionals (ASSP), one reason for this disparity is the gender gap in safety education, with fewer women enrolling in safety-related academic programs at higher education institutions. However, societal issues go a long way in contributing to a lack of gender equality in this profession. These issues include work-family imbalance caused by inflexible work environments, categorizing certain jobs as men's work and others as women's work, and not enforcing zero-tolerance policies that aim to prevent behaviors like sexual harassment or threatening behavior that minimizes the number of women in this profession.
Diversity is important for any business and any industry, but maybe even more so in safety because safety professionals are trying to protect a wide variety of workers – both male and female. Women and men are not the same, consequently, the risks that they face in their workplaces are also not the same.
For example, according to the Bureau of Labor Statistics (BLS), while workplace violence impacts all employees, it is uniquely challenging for women and is the leading cause of death among working women each year. Another issue highlighted by the National Institute for Occupational Safety and Health (NIOSH), is that women are more susceptible than men to carpal tunnel syndrome, tendonitis, respiratory diseases, infectious and parasitic diseases, and anxiety and stress disorders. Also, another real challenge for women is improperly fitting personal protective equipment (PPE). Therefore, these differences must be taken into account when developing and instituting safety procedures and policies.
When women – or for that matter, if any other group – does not have a voice on the table, their perspective is lost, and so is the opportunity to protect the workforce at large. When women are not adequately embedded in every level of an organization, this results in blind spots where risks affecting a large portion of the working population are often overlooked. Under such circumstances, safety interventions frequently take a one-size-fits-all approach, rather than coming up with gender-specific solutions.
Improving gender equity and diversity in the safety industry is a strategic priority with long-term performance benefits. Diversity and inclusion can make workplaces safer and further protect a greater number of employees from injuries and fatalities. To improve gender equity in the workforce, the industry must focus on recruiting women into safety-related degree programs at the university level. Also, the safety profession must be introduced to high school students so they may consider this as a prospective career path from a young age. Ultimately it is the leadership that sets the tone for the whole organization. The leaders must demonstrate their commitment to diversity and inclusion with actual actions, and removing the barriers that restrict women from entering, remaining, and advancing in safety careers.
The idea of increasing the number of women in the safety profession goes beyond the goal of advancing women. In truth, it is more about achieving a balance so all workers are better represented and, therefore, better protected from various hazards. Successful organizations do not view differences as problems that need to be fixed. Instead, they embrace these differences allowing for an all-inclusive diverse workforce where people from different backgrounds, cultures, and life experiences come together to share their ideas and problems, and help develop effective solutions. This culture of diversity and inclusion will help make the workplace safer (since fewer gender-specific risks will be overlooked), more productive (since diverse perspectives are needed for diverse problems), and, ultimately, more profitable.