Boost Workplace Safety with Top 5 OSHA Training Courses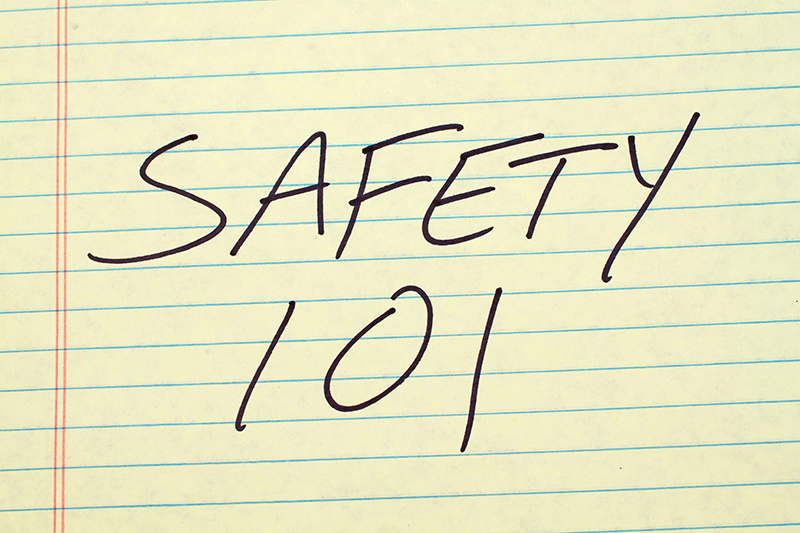 In the ever-evolving landscape of workplace safety, it's essential to keep employees well-prepared and informed about potential hazards and how to mitigate them. According to the 2023 State of Employee Safety Report, a staggering 97 percent of Americans believe that safety at work ranks among the most critical factors for employee well-being.
To address these concerns and fulfill the requirements outlined in the Occupational Safety and Health Act of 1970 (OSHA), employers must provide a secure environment that safeguards employees from injury, illness, or even fatal accidents. One highly effective method of achieving this goal is by implementing OSHA-trained courses that employees can regularly complete.
In this blog, we'll delve into the top five OSHA training courses that play a pivotal role in ensuring workplace safety. Let's explore them together.
1. Emergency Preparedness and Response
Emergencies can strike at any time, making it imperative for employees to be well-prepared. Understanding the fundamental elements of an Emergency Action Plan (EAP) and its implementation is essential. EAPs must encompass:
Reporting procedures for emergencies.
Designated emergency escape routes and evacuation plans.
Protocols for critical operations before evacuations.
Methods for accounting for all employees post-evacuation.
Contact lists for individuals who can provide assistance depending on the situation.
2. Medical and First Aid
A thorough understanding of available resources during emergency situations and when to seek help for more severe incidents is vital. Training in medical and first aid should cover:
Basic first aid intervention.
Basic adult cardiopulmonary resuscitation (CPR).
Universal precautions for self-protection.
3. Personal Protective Equipment (PPE)
Personal protective equipment is a cornerstone of workplace safety. Employers must provide PPE and ensure its correct usage. Training should include:
When to use PPE.
The type of PPE to use.
Proper donning and doffing techniques.
Limitations of PPE.
Care, maintenance, lifespan, and disposal of PPE.
4. Bloodborne Pathogens
Bloodborne pathogens are infectious microorganisms found in human blood, posing significant risks to healthcare and other at-risk workers. Employers must have an exposure control plan in place, covering:
Engineering and work practice controls.
Personal protective clothing and equipment.
Employee training.
Medical surveillance.
Hepatitis B vaccination.
5. Fall Protection
Falls are a leading cause of workplace fatalities, particularly in the construction industry. To prevent injuries and fatalities, employers must emphasize fall protection training for employees working at heights of six feet or more. Key elements of this training include:
Ladder safety.
Scaffold safety.
Roof safety.
Implementing these OSHA training courses not only helps prevent injuries and illnesses but also reduces workers' compensation costs and minimizes the risk of costly violation fines.
If you're interested in exploring OSHA training courses further, please visit our training library.