Electric Safety Neglect: Beware of the Hefty Consequences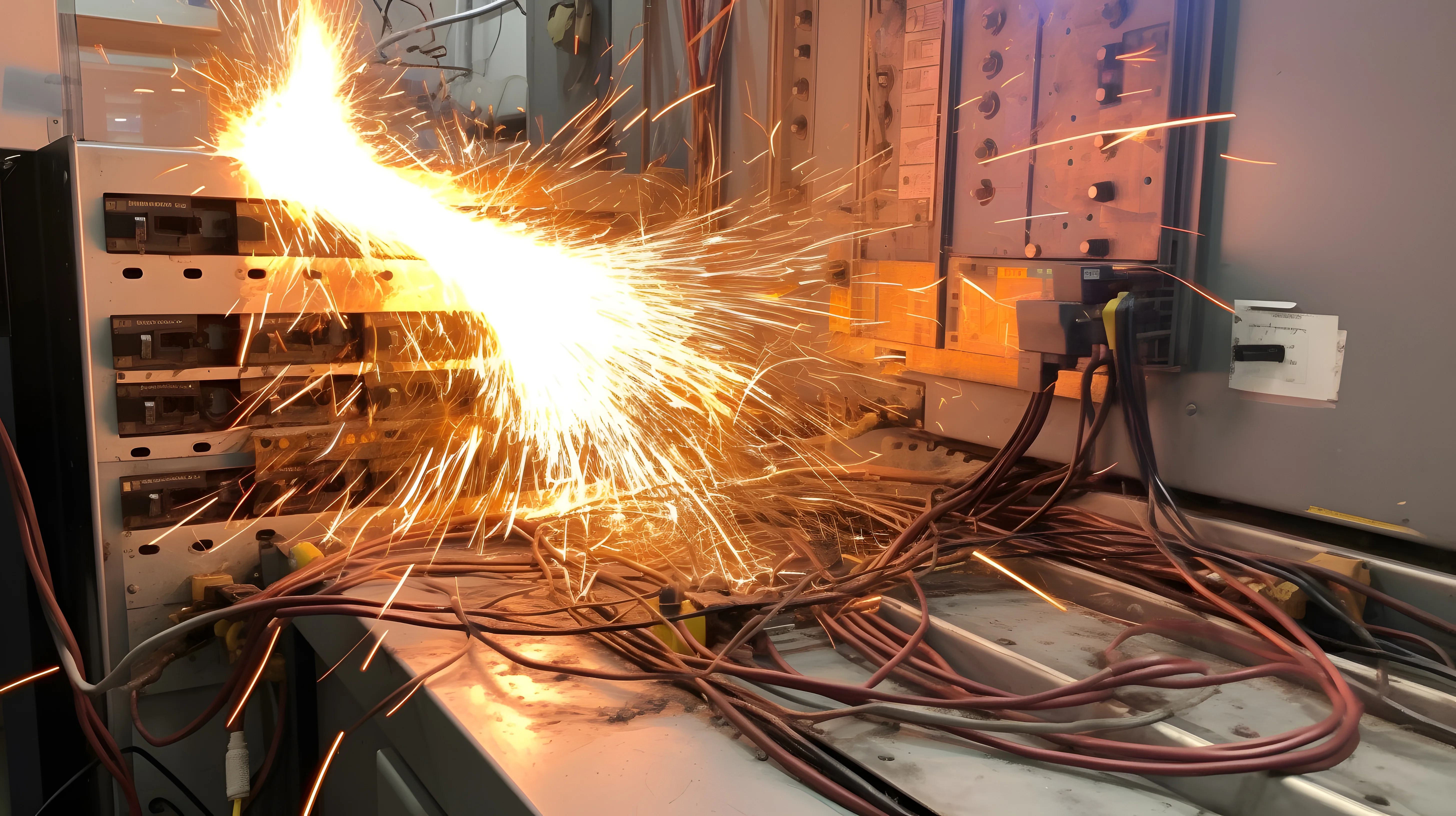 Electrical safety is crucial to prevent hazards like fires, shocks, and electrocutions. The Occupational Safety and Health Administration (OSHA) has incorporated electrical safety standards within its General Industry and Maritime regulations to protect workers from potential electrical dangers, ensuring a safe working environment. Furthermore, the National Fire Protection Association (NFPA) has also identified electrical hazards as a significant contributor to fire-related incidents and emergencies, and has developed a set of guidelines that employers can follow to reduce such risks at the workplace.
Reiterating the importance of electrical safety is a recent OSHA enforcement case published earlier this month which brought to light repeated safety violations related to electrical hazards.
OSHA's Citation of Dollar General store in Crandon, Wisconsin
In a recent inspection conducted by (OSHA), the Dollar General store in Crandon, Wisconsin was found to be in violation of multiple electrical safety standards. The inspection, which commenced on May 15, 2023, uncovered three repeat violations, leading to proposed penalties totaling $147,334.
Recurring Electrical Safety Concerns
Inspectors identified Three repeat violations and one other-than-serious violation at the Dollar General store:
Improper Use of Power Taps: The first violation involved the improper connection of two movable power taps, contrary to the recommended guidelines provided by the company's Underwriters Laboratories (UL) listing and safety label. This unsafe practice poses a serious risk of electrical hazards.
Uncovered Outlet: The second violation related to an outlet without a cover or faceplate. This oversight not only violates safety standards but also increases the likelihood of electrical accidents in the store.
Inadequate Use of Flexible Wiring: The third violation was associated with the use of flexible wiring when fixed wiring was required. The utilization of flexible wiring inappropriately may not meet the power demands of the connected equipment, making it a potential source of electrical issues.
It is important to note that Dollar General had been cited for similar violations in 2020 and 2022 at locations in Troy, New Hampshire, Mobile, and South Ashland, Alabama. The repetition of these violations raises concerns about the company's commitment to safety standards and the well-being of its employees.
In addition to these electrical safety violations, OSHA also identified one other-than-serious violation. This was related to the failure to stack or secure stackable totes properly, which could lead to sliding or collapsing, creating hazards within the store.
OSHA Area Director Robert Bonack, based in Appleton, Wisconsin, shared his views with OSHA. He emphasized the importance of adhering to electrical safety practices, stating, "Using electrical power taps, wiring, and outlets safely protects workers from electrical hazards." He further stressed the urgency of addressing these issues in the stores to prevent more serious problems in the future. (OSHA, 2023)
As this investigation highlights, it is essential for employers, regardless of their size and industry, to prioritize workplace safety. Repeated violations can result in significant fines and, more importantly, put the health and well-being of employees at risk. It is therefore imperative for all companies to take immediate action to rectify safety issues that arise in the workplace and prevent any violations of OSHA's regulations.
Training for Employees
In order to prevent situations like the ones encountered by Dollar General Stores, it is crucial for employers and employees to adhere closely to OHSA standards when managing electrical hazards.
To ensure full compliance, we have developed an interesting Electrical Safety Training course that aligns with both the OSHA General Industry Standard and the NFPA 70E guidelines. This training not only prioritizes the safety and health of workers but also provides a protective shield for organizations, safeguarding them from significant fines and penalties. Make enrolling employees in this safety training course an utmost priority as because "safeguarding a worker's life" should be the foremost for every employer.
References
OSHA. (2023, October 3). US Department of Labor cites Wisconsin Dollar General for electrical hazards. Website. https://www.osha.gov/news/newsreleases/brief/10032023
Bloomberg Law Automation. (2023, October 3). Dollar General Receives Another Round of OSHA Safety Citations. Website. https://news.bloomberglaw.com/safety/dollar-general-receives-another-round-of-osha-safety-citations
US Department of Labor. (2023, October 3). US Department of Labor Cites Wisconsin Dollar General for Electrical Hazards. Website. https://www.dol.gov/newsroom/releases/osha/osha20231003-0