DOT HazMat Transportation Training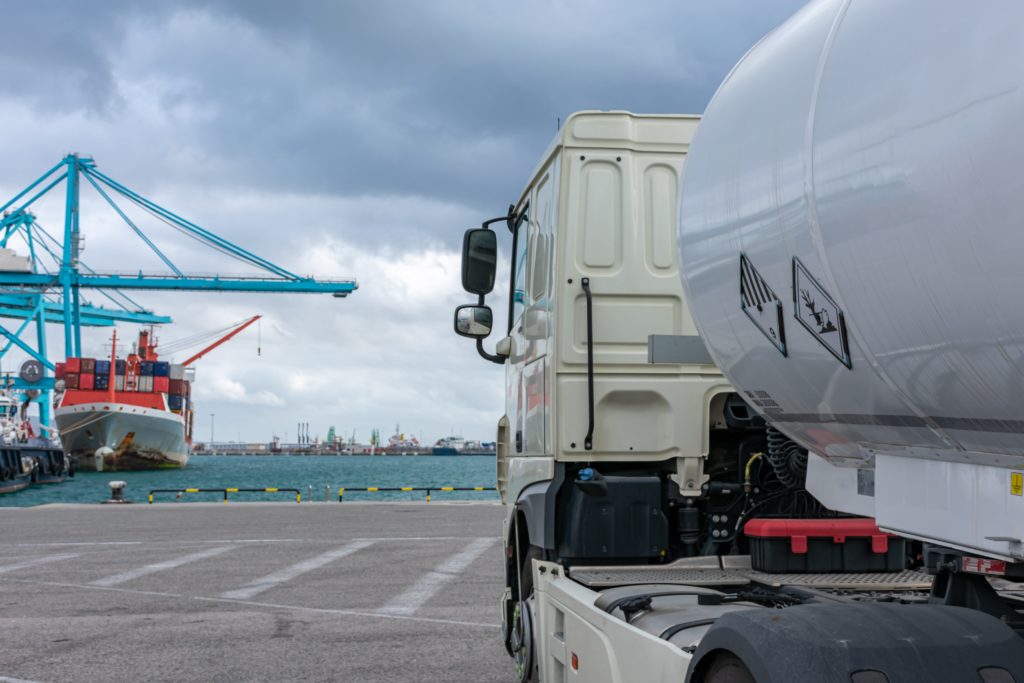 Handling and transporting hazardous materials (HazMat) is quite common globally. What is not so common, and equally applied, is the precautions and regulations to be followed by people handling hazardous materials across their lifecycle and value chain. In the United States, the safety and health of employees are a top priority and are governed by the Occupational Safety and Health Administration (OSHA). Hence, employers and employees must undergo different forms and types of safety training when their occupations endanger their health and livelihood.
Many workers regularly receive OSHA safety training when working with hazardous materials. Employers and safety managers stress and even mandate the need for DOT HazMat training as conditions of employment for employees involved in the transport of hazardous materials, hazardous chemicals, or other dangerous goods.
What exactly is U.S. DOT HazMat training, and who is required by federal law to undergo such training? First, let us understand what DOT HazMat training is, and subsequently, let's find out who needs it.
What is DOT HazMat Training?
The United States Department of Transportation (DOT) has regulated how hazardous materials can be transported across the United States, whether by highway, rail, waterways, or air. Furthermore, the DOT regulations for hazardous materials transportation also guide and direct the proper handling, packaging, marking, and placarding of hazardous materials packages and vehicles; to ensure the safety of both the people directly involved in the process, as well as the public.
Unregulated transportation of hazardous materials over the years has resulted in endangering human life and harming the environment. To counteract such disasters from occurring, the U.S. DOT issued a set of hazardous materials regulations and training requirements that fall within the purview of the Pipeline and Hazardous Materials Safety Administration (PHMSA). This training is often referred to as DOT HazMat training, and the detailed guidelines are mandated under Title 49 of the Code of Federal Regulations (49 CFR).
Who Needs DOT HazMat Training?
All employers and employees involved in the handling, packaging, marking, labeling, storing, loading, unloading, and placarding of hazardous materials for transport must undergo the mandatory training as set out by the DOT guidelines. This applies across all transportation networks when utilizing vehicles, trains, airplanes, or vessels. Furthermore, people who receive and forward packages of dangerous goods and hazardous chemicals; and those who manufacture packaging for the transportation of HazMat are also required to undergo the mandated DOT HazMat training. Workers whose jobs require them to perform quality checks on materials and packaging used for the transportation of hazardous materials must also be trained per DOT guidelines.
Note that the training is necessary for both workers who physically handle hazardous materials or are in proximity to such materials (such as truck drivers and their assistants), as well as immediate supervisors and managers, and those who oversee the entire transportation process of hazardous materials. Consequently, employees of shippers and carriers must also receive relevant DOT HazMat training to ensure the transportation safety of hazardous materials.
When is DOT HazMat Training Required?
The DOT has also recommended when HazMat training is necessary for employees engaged in the transportation of hazardous materials. Employees whose job function directly affects the safe transportation of hazardous materials must receive training within 90 days after employment, or a change in job function.
DOT HazMat training is also not a one-off training. All HazMat employees involved in the hazardous materials network must receive training at least once every three years to ensure knowledge remains current and relevant. However, according to the Federal Aviation Administration (FAA), those employees employed in the transportation of hazardous materials by air must be given recurrent training once every two years.
Why the Emphasis on DOT HazMat Training?
The United States transportation network facilitates the transportation of millions of people and over one million shipments of hazardous materials; daily (DOT, n.d.). This does not include the nation's 2.8-million-mile pipeline transportation system consisting of natural gas and hazardous liquids that account for 64% of our nation's energy commodities (DOT, n.d.). Consequently, when transporting dangerous goods and chemicals on roads, bridges, railways, and by air and water routes, the health and safety concerns of the populace remain a number one priority. Such focused efforts are justified, as many hazardous material categories are flammable, corrosive, explosive, and even poisonous, amongst many other hazards. These characteristics can lead to numerous direct and indirect health hazards to human beings, wildlife, and the environment.
Furthermore, with the increasing security concerns across the globe, such consignments of hazardous materials can be appropriated for wrongful use. Thus, people responsible for driving and carrying hazardous materials on commercial motor vehicles, railways, and other vessels must understand the implications and methods to protect themselves and their dangerous cargo.
Another important consideration is the accidents occurring during the transportation of hazardous materials. According to the U.S. DOT, "approximately 1,500 transportation incidents occur annually when undeclared hazardous materials are shipped." With the possibility of this many accidents when transporting hazardous materials, consider the wide disaster radius that could lead to untold adverse consequences to people's lives and the environment.
Hence, employers and employees across the hazardous materials transportation value chain must receive relevant and recurrent training to increase safety and shipping compliance. Such continuous training will enhance the knowledge of transportation regulations and transportation security requirements, leading to higher levels of safety during the transportation of hazardous goods.
The business of transporting hazardous substances also increases the risk factors for organizations and employers. Incidents occurring during the transportation of hazardous materials lead to higher business liabilities such as loss of personnel and productivity, increased insurance costs, workmen's compensation claims, legal fees, and costs for undertaking remedial measures. Adhering to the regulations as set forth by the DOT, and receiving the DOT HazMat training, will support the health and safety of employers and employees in the workplace.
Remember, nobody wins when there are casualties in the workplace. Please keep your people SAFE and never forget "SAVING LIVES MATTERS."
How and Where to Enroll for the DOT HazMat Web-Based Training?
HAZWOPER OSHA Training has developed comprehensive training programs for transporters and shippers of hazardous materials to more easily understand and comply with the DOT's Hazardous Materials Regulations (HMR). Our HazMat online safety training covers:
General awareness of the transportation of hazardous goods;
Understanding the requirements of and interpreting the Hazardous Materials Table (HMT);
Insight on the preparation of shipping papers;
The requirements for suitably labeling, marking, and packaging hazardous materials packages;
How to appropriately placard vehicles transporting hazardous materials;
Understanding the carrier requirements for different modes of transportation when transporting hazardous materials via highway, rail, air, and water;
Understanding of the inherent threats and security requirements when transporting hazardous materials; and
Function-specific training when transporting hazardous materials by air, water, and land.
Our DOT HazMat Transportation: Advance General Awareness Training course will enable employers to safeguard their employees from harm while implementing relevant precautionary measures during the transportation and transfer of hazardous materials. Click here to see our entire DOT HAZMAT Transportation training series.
Don't hesitate to ensure the safety of your organization and employees. Enroll in the DOT HazMat online training today!
Reference
U.S. Department of Transportation. (n.d.). Pipeline and Hazardous Materials Safety Administration (PHMSA). Website. https://www.phmsa.dot.gov/