100 Years of Respiratory Protection Programs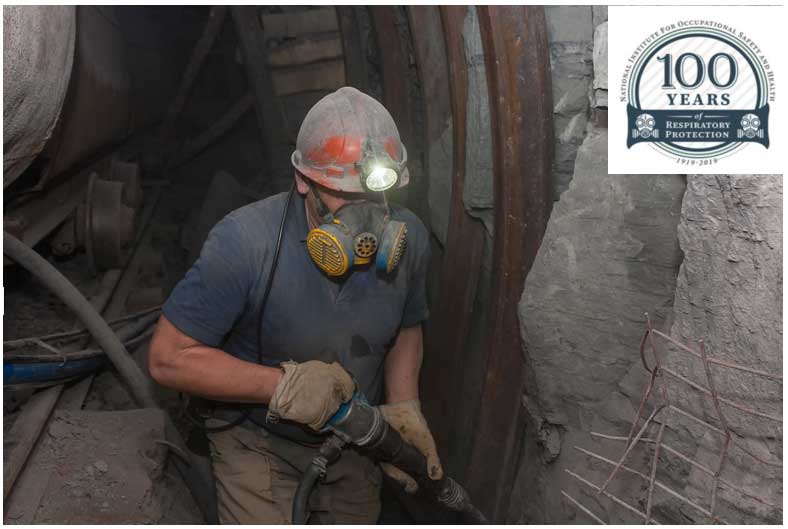 Respirators are a critical component of personal protective equipment that is used to protect the lungs of workers. A respirator is worn over the mouth and nose, or the entire face to prevent the inhalation of dust, smoke, or other toxic substances. In the US, an estimated 5 million workers are required to wear respirators on-the-job. These include miners, healthcare professionals, and first responders, among many others.
The year 2020 marks the 100th anniversary of the first federal respiratory protection approval program. The U.S. Bureau of Mines initiated the first respirator certification program in 1919. However, scientific minds around the world recognized the need for respiratory protection long before this.
The 100-year milestone honors both the history and evolution of respiratory protection programs through the years. Let's briefly review the history of respiratory protection.
Respiratory Protection – A History
The use of respiratory protection can be traced as far as the Roman naturalist and philosopher, Pliny the Elder (23-79AD), who made use of loose animal bladder skins to filter dust from being inhaled while crushing cinnabar. Cinnabar is a toxic, mercuric sulfide mineral used at the time for pigmentation in decorations.
Many centuries later Leonardo da Vinci (1452-1519) recommended the use of wet cloths over the mouth and nose as a means of protection against toxic agents. During the 1700s, Bernadino Ramazzini (known as the father of occupational medicine) described the inadequacy of respiratory protection against the hazards of arsenic, gypsum, lime, tobacco, and silica.
In 1919, the U.S. Bureau of Mines (USBM) initiated the first respirator certification program. Several months later, on January 15, 1920, this federal body certified the first respirator to protect miners from oxygen-deficient and toxic atmospheres.
Finally, the Occupational Safety and Health Act of 1970 set standards to protect workers from safety and health hazards in their workplaces. This Act signified an important shift from advisable to mandatory respiratory protection for workers exposed to airborne hazards.
Source: Centers for Disease Control and Prevention (CDC)
Respiratory Protection – Today
Today, the National Personal Protective Technology Laboratory (NPPTL) at NIOSH is responsible for respirator certification. The primary function of this laboratory is to conduct research, testing, and post-market activities specific to personal protective equipment (including respiratory protection), thus ensuring a standard level of efficiency for all respirators used in US workplaces.
One hundred years have passed since the first approved respirator. While the respirators may have changed in appearance over the years, their purpose remains the same – to protect workers from the adverse effects of airborne hazards. From emergency responders who are the first to enter a hazardous materials incident scene to healthcare workers treating and caring for coronavirus patients, respirators remain a critical piece of personal protective equipment.
Source: Centers for Disease Control and Prevention (CDC)